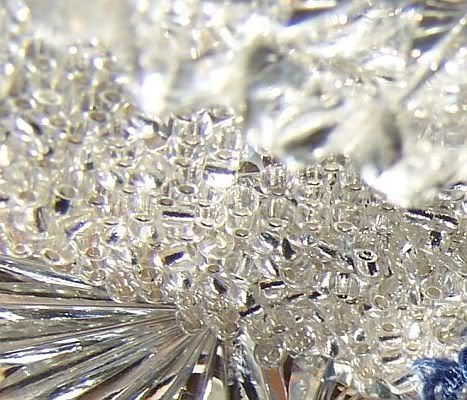 Seed beads in my bowl
So, knitting away on the version B of Ice Queen continues. It is enjoyable. There are many more beads on Version B, when compared with Version A. Each seed bead that is applied, is like an individual ice pellet that has fallen from the sky. This past Friday, we had an ice storm. And the seed beads fell from the sky.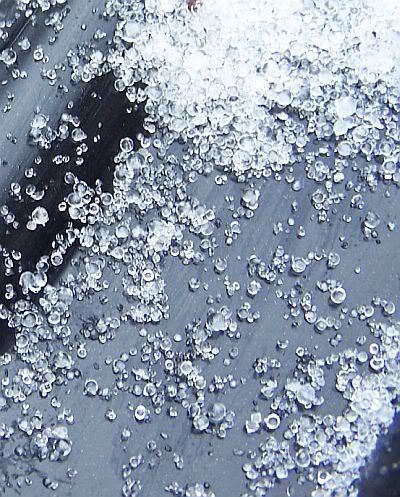 Ice pellets on my snow shovel.
The beginning of the endless beaded picot bind off has started.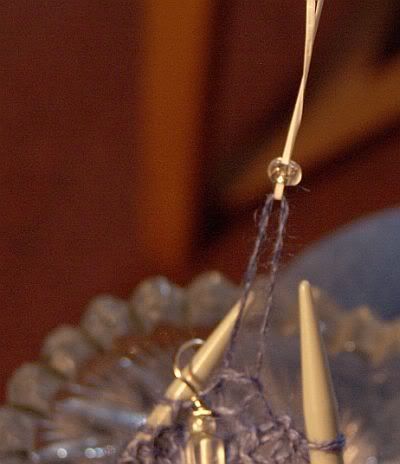 These stitches can't be hurried along. The fact that I am enjoying the process tells me that it could take even longer. My Ice Queen seems frozen in time....