It would seem that this woolly bear caterpillar is predicting a mild winter. "According to legend, the wider that the middle brown section is (or, the more brown segments there are), the milder the coming winter will be"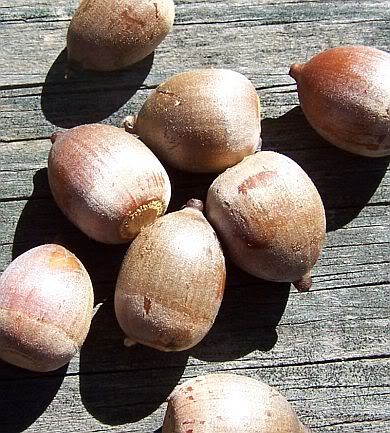 ...but then...what about ALL THESE ACORNs that keep falling? ..Legend has it that if there is an abundance of acorns to harvest, it predicts a harsh winter. hum...I believe we have a prediction confliction at hand.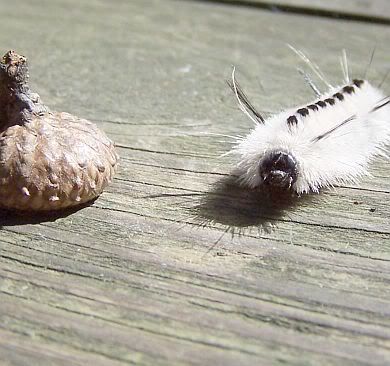 This Hickory Tussock moth caterpillar seems unaffected. What ever will be will be.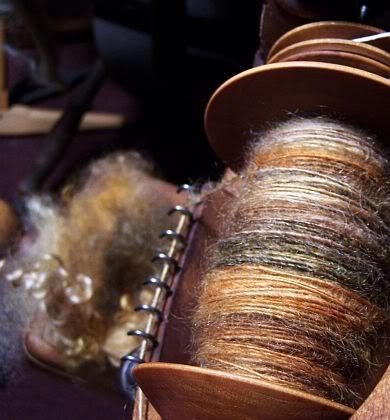 And I am spinning an autumn colorway...this is hand-dyed (jacquard acid dyes) Gotland locks..hand carded...spun long draw on the Canadian Production Wheel...
For those that keep track...here is the riverrim woolly bear in 2006...and here is another one from 2008 ...they are always fun to find!