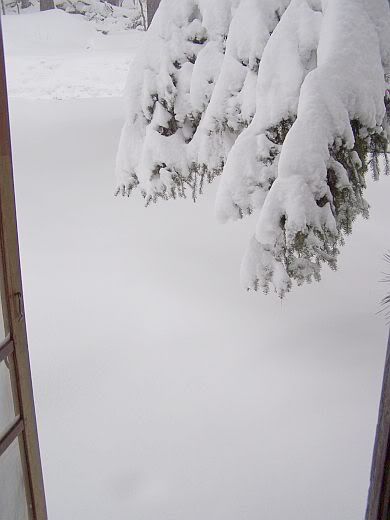 Opening the door in the morning to size up my situation.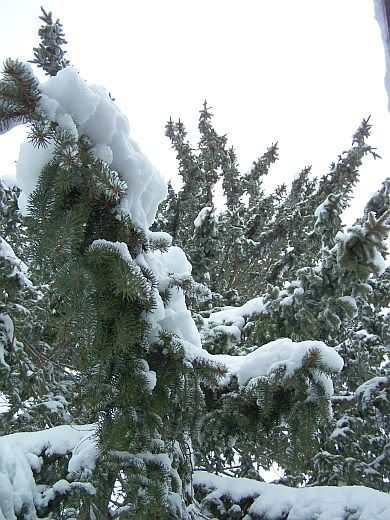 Looking up, it appears the snow has stopped for now.
There is a lot of snow to be moved.
It was a good old fashioned type of storm.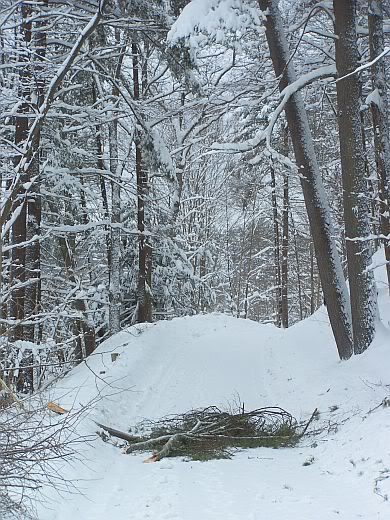 Limbs from the old white pines could not withstand the weight of the snow. They broke free and were deposited in a neat pile in the middle of the road, and elsewhere.
Thankfully we didn't loose electricity.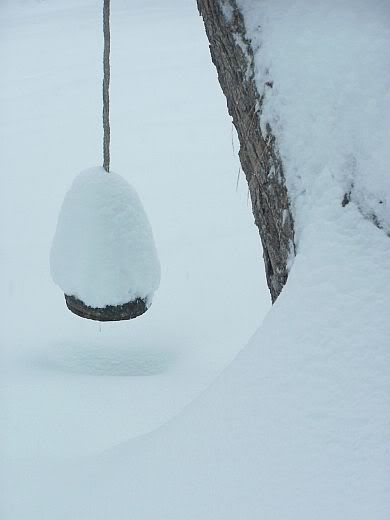 On average it is said that a cubic foot of snow may weigh 15 pounds.
I have my work cut out for me.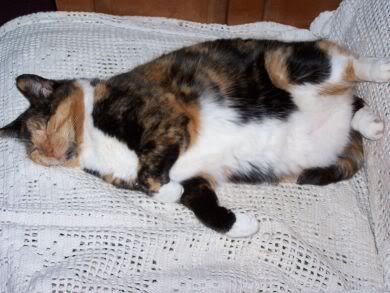 And there are others who decide to find a cozy spot and wait for spring.