1. The snow is melting and mud season is starting.
2. The skunk cabbage is showing its hood.
3. The buds are looking less than deliberate, and it is time to set the spiles.
4. My rooster crowed for the very first time today. He is the same rooster chick that I took a picture of last October. You can see how much he has grown. And how much he looks like his father!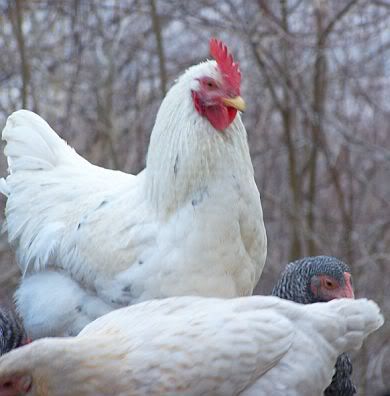 And this is one of the new hens.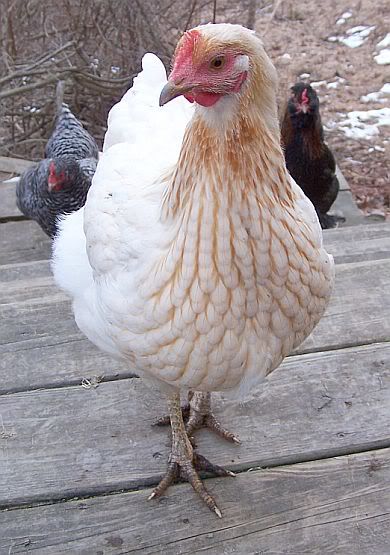 Notice her muddy feet. I keep telling them to wipe their feet because it's mud season, but for some reason they don't listen to me.
5. The sun sank behind the mountain at 5:05 pm today and that is precisely one minute later than yesterday.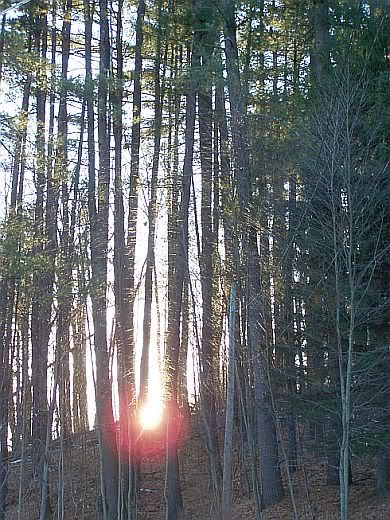 No matter the forecast for the next 5 days shows snow...my 5 cancels them out.