Many times, when I am observing the river- I think of what Davinci said, "The water you touch in a river is the last of that which has passed, and the first of that which is coming. Thus it is with time present."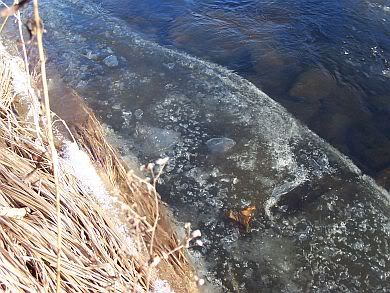 Staring at the water, I study the contrast between water in its frozen state, and water in its liquid state. The frozen water accumulates in little lines...time lines...moments where the flowing water stops and freezes...frozen in time. Visible moments.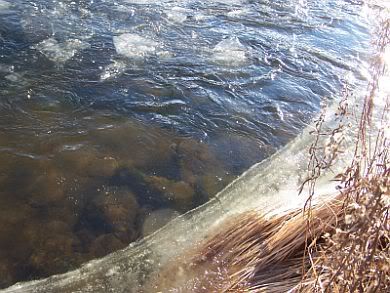 There are other moments that are frozen in time. Visible moments. I look at the stitches on my needles. They represent the hours, minutes, and seconds of time captured in thread.
Are my thoughts focusing on time because the end of the calendar year is approaching? Probably. There are deadlines to meet.