My trip to the
SOAR
Gallery and Marketplace was wonderful.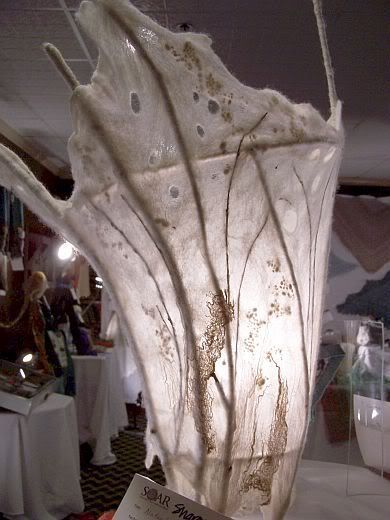 The Gallery was filled with creative and skillfully executed works of fiberart. I took so many photographs that I filled the memory card on my camera.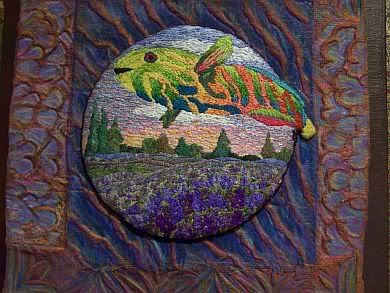 Being able to view the actual finished pieces of so many talented people was rare occasion for me, and I was in awe of the color, texture, design and perfection of the works of so many hands.
And then there are the people who belong to those hands!
There were friends I have met before, and many people that I recognized, but did not have the chance to meet...and a moment to say thank you to a mentor.
But like most perfect sunny fall autumn afternoons, it was over all to soon for me. A new group of people were arriving for the retreat, and I slipped out to return to every day life and responsibilities that are necessary. I carried two special packages home with me, they will be a nice reminder of great afternoon.
I tried to make a slide show of some of the photographs that I took- alas- my poor antiquated computer is not able to keep up with some of the programs required to run them...so if you are interested, you can visit my photobucket page and browse through them there.