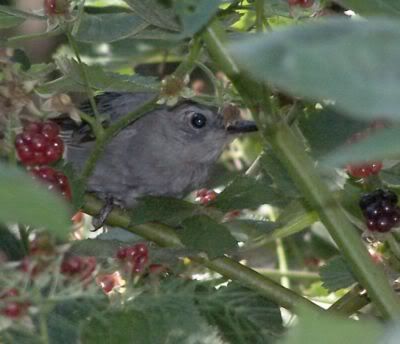 The catbird and his friends have been having a party in my blackberry bushes. Mind you, I don't begrudge the birds taking their share, however, the scale is tipping in their favor, and I am not getting my fair share. They are bold now, scolding me when I go out to pick...defending their territory! Is it not enough that I have already sacrificed at least half of the red currants?! If I had the resources, I would enclose the bushes in poultry wire!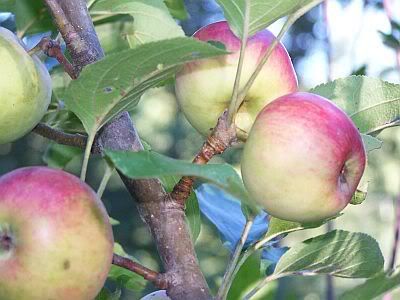 The crabapples are ready now, best pick before the birds can get to them. This is the first time this tree has given me apples. I am delighted with the size and taste of them. What a lovely Crabapple variety! The tree didn't bear more than about two dozen apples, so I will make a crabapple/blackberry jam. Crabapples contain lots of pectin, they are great for turning into jam and jelly...and glaze.
What's that? you would like to taste one? ok, I will shine one up for you...here ya go...tastes just like the crabapples I ate as a child.
In fiber news...the loom is full of cria...and I am working up a border on the needles. It is challenging to photograph the softness of this fiber...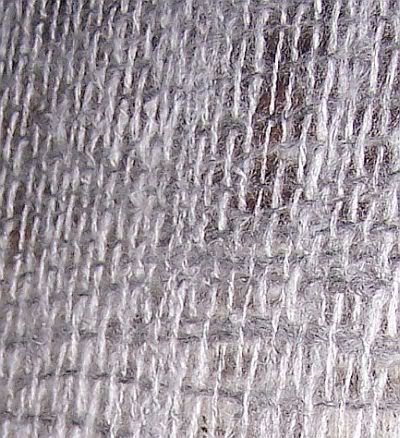 I am loving the feel of working with it..light and soft as air! A cold front moved in yesterday, bringing with it some of the biggest hail stones I've ever seen! Made me want to pop this shawl off the loom and snuggle into it...