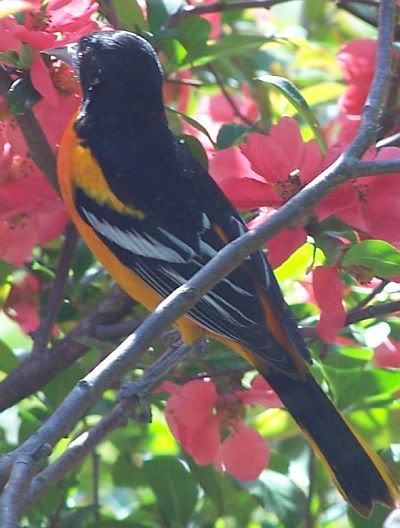 A white pine floor and a low ceiled room, A wheel and a reel and a great brown loom, The windows out and the world in bloom.
I have never seen so many Orioles around the riverrim before. We have had up to 15 in one Quince bush at a time. There are Orchard Orioles as well as Baltimore Orioles. Their song is as delightful as their appearance.
My walk today had a purpose. The crabapple tree (that was given to me by my husband for my birthday a few years ago) is in bloom. I want to be sure to get some crabapples this fall. So- I walked down to the end of the road to the old apple trees, to snip a few branches of blossoms to hang in my tree.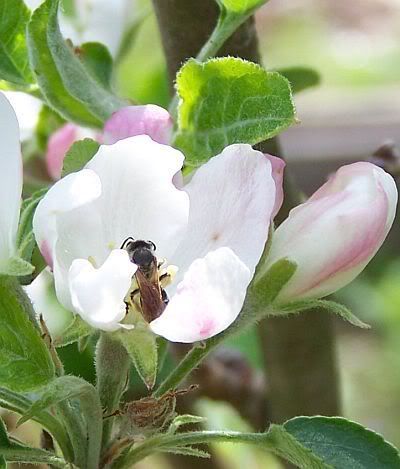 The blossoms smell wonderful. I hung the branches in the tree, and stood and watched while the bees do what they do best. I don't think they noticed me. Now my tree has something to cross with...and I should see some fruit. My tree is an old heirloom variety, called Whitney. It should have palm sized apples. It is the only crabapple tree with apples sweet enough to eat right off the tree.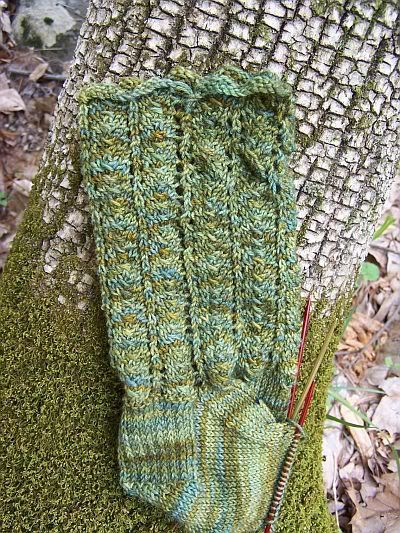 I have been knitting. This is Judy's sock yarn. Isn't it lovely? I keep thinking of moss when I knit with it.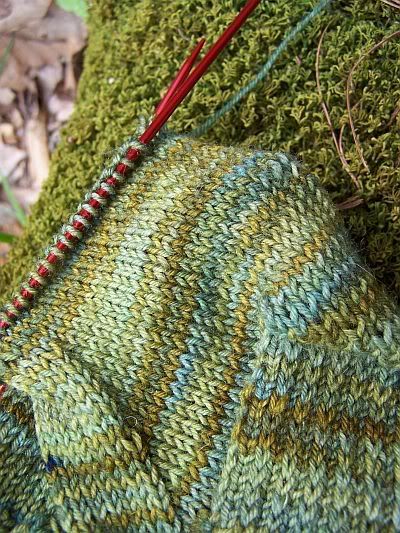 It is soo soft and smooth to work with...a merino/nylon blend. The pattern is from Miriam Felton...Razor Shell Socks. I like it. Fun and fast.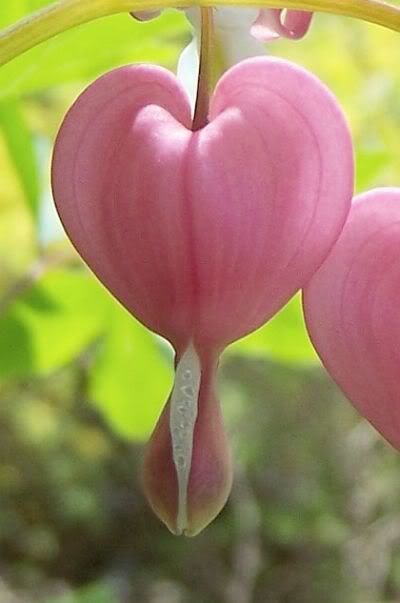 Thank you to those who have inquired as to the lack of posting in these past few weeks. Life has been dealing out some....well... "challenges"...I'm just doing my best to keep up...and that requires my time and attention to things outside of the blogosphere. At the urging of a friend, I made certain to make some time today to walk (thanks, Robert).