The day lilies lined the roadsides all the way down to Gettysburg where we spent a few days over the holiday. They were also waiting for me in the garden when we returned home.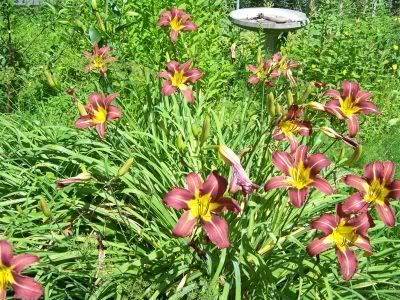 A hot spell, humid and still, has been replaced by breezy fresh air today. The day lily blooms with the bold oranges and reds, that catch my eye and hold it. I studied them.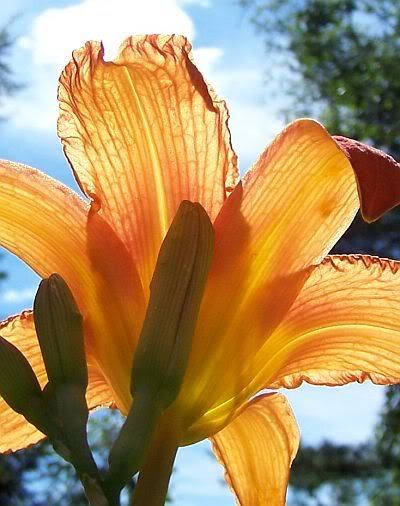 At dawn, a bloom opens to catch the sun, captures it for a day...by nightfall the blossom withers.
As much as I am tempted to pick and eat them in soup or salads, the fleeting beauty convinces me to let the bloom stay on the stem.