So I have finished up a yarn order that I have been working on...after two pounds of it, I am ready to move on.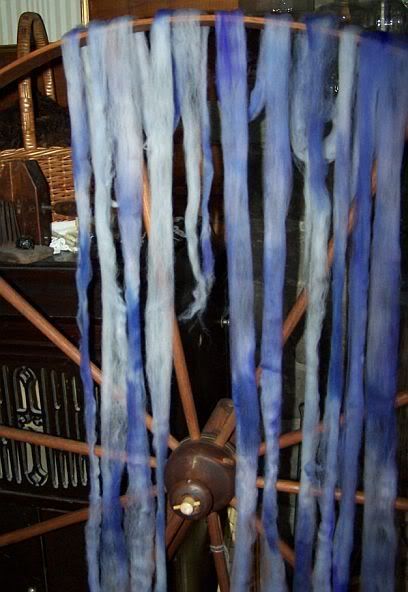 I discovered that for speed, pre-drafting the roving made it easier to work up a nice rhythm and fill the bobbin faster. ..the downside of this was that it made for some pretty rote spinning....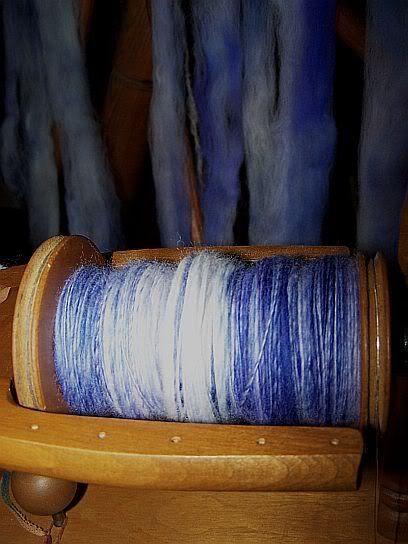 The project was challenging for me, as I did set a deadline for myself, one that I did not meet. Maybe I set the bar a little high, but I did learn what I can expect myself to achieve. Sometimes it is hard to accept my own limitations and shortcomings. ...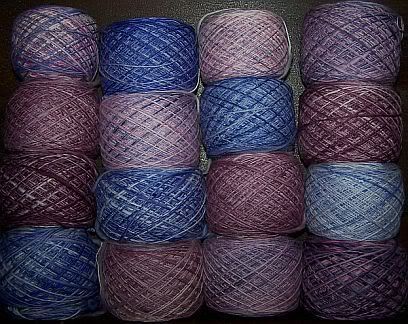 Where will this yarn eventually go? What will it grow up to become? I will never know. Silly me, wondering about what will happen to the yarn I spin, as if I had some sort of connection to it.