"hey dude, where's my car?"
the snowfall totals were all different, ranging from a foot to 16 inches. it was a brutal storm....dumping snow, sleet and then snow again. Yesterday when we started to dig out, it was easier to shovel. It was heavy, and seemed as if you were shoveling sand. Trying to walk around in it was like walking on the sandy beach!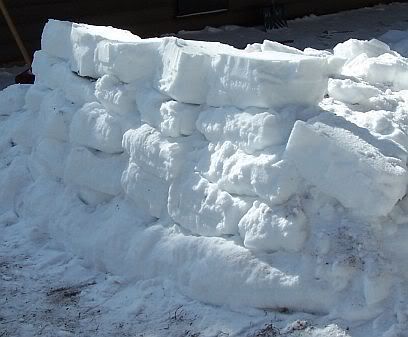 Today it was much more difficult to shovel. It turned into a snow sandwich, and the easiest way to deal with it was to slice it up like a big piece of sheet cake, and then serve up the individual pieces. The Mr. made a new wall next to the driveway. My body hurts all over from moving this snow. Otherwise, I would have been tempted to build an igloo.
Down at the confluence, the ice is starting to jam up. The river is still open and flowing behind our cabin, but the farther down river you travel, the more packed with ice it becomes. The eagles look for open water.
The air is cold and windy, bitter- icy air. Does the cold bother this bird?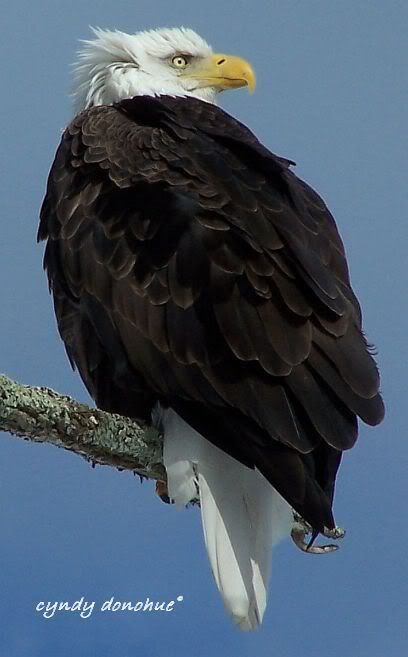 He sat pretty still for me, so I think he just didn't want to expend any energy to fly away. Oh how I wish I could look through those eyes and see how the world looks from where he sits....