Lots of organizing of papers and files, spills over into fiber organizing...and leads me to clean out my flax stash basket. I find lots of old singles, practice work, bits and pieces. Samples.
Wound off and ready to ply, I take the ply ball to the wheel and spend a few moments remembering where I purchased the stricks, and what wheel I spun them on. There are differences in the texture and the color, and I can see and feel the progress I have made over the years. Progress in the sense that my spun linen today is finer than this sample above, spun at least a year ago. These samples are not suitable for anything beyond perhaps.... a market bag, or a spa washcloth. A trip to the finishing pot on the stove for simmering, does little to smooth down the fly-away's and soften the linen.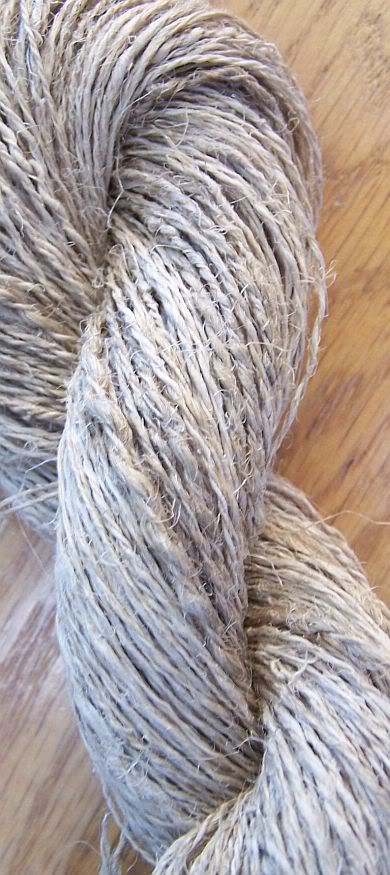 A mangle would help considerably. I rolled it with a glass to bring up the shine.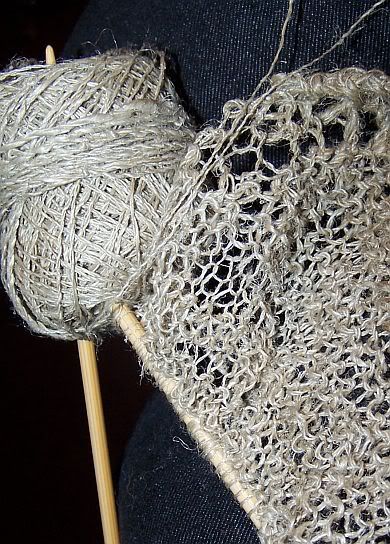 After about 3 years of serving as a pot scrubber, it should be just right!