For the past few months, I'd been wanting to do some fractal spinning.
January days full of paperwork ... (paper-pushing- file drawer rearranging- archiving and overall- drudge- work) demanded a break now and then. Time for fun!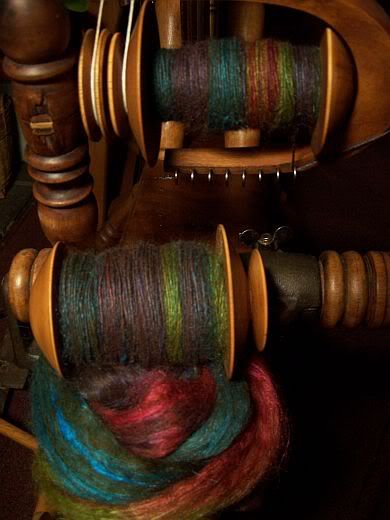 There was some roving in my stash, marinating since last year's Rhinebeck Sheep & Wool Festival. This is Dark Rainbow, from Gale's Art.
70% Alpaca +/ 30% Silk = y-u-m-m-y.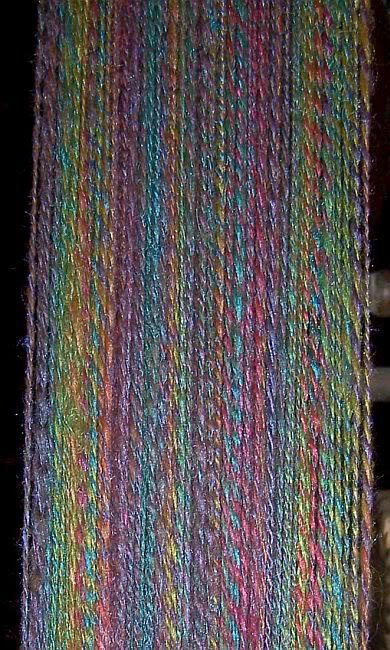 Aside from the initial division, there is no other thought involved...just the pleasure of a fast, carefree, thick and thin, let the slubs fall where they may, kind of single. Followed by a one-handed whilst the other holds a glass of wine, kind of ply.
I'm seeing a pair of fingerless mitts in the skein.