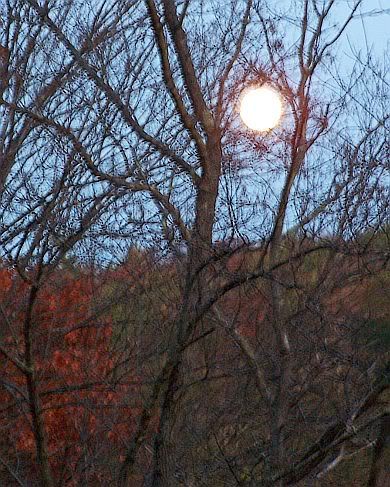 We had a lovely frosty full moon last night. I should have hung my fine linens out on the clothes line for bleaching. Maybe next month.
The sunlight and moonlight of November have made me restless. As restless as the oak leaves rustling underfoot..everything seems crisp, the light, the leaves, the air..I am restless and alert. I wake in the night with eyes wide open and moonlight pouring in my window. It is so lovely, I roll over, closer to the window where I stare and stare at the blue black sky and white stars. Who can sleep when there is so much beauty going on outside?
The whitetail are restless too. The rutting season almost over, they are always on the move, hard to photograph. In a few weeks, they will settle down..the leaves will settled down too, and winter will settle in.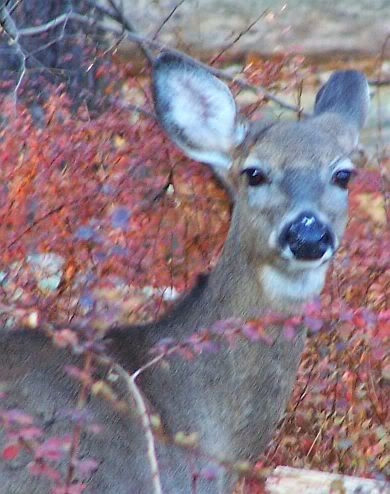 This years fawn still tags along with mama, not ready to go it alone.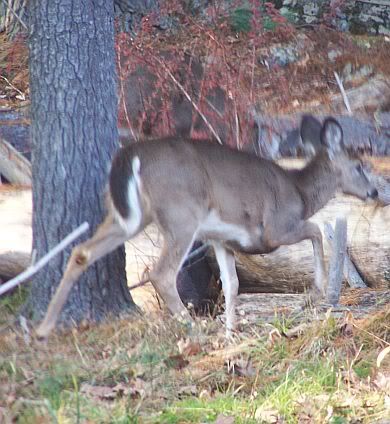 Not wanting to be left behind, not wanting obstacles to come between them...the fawn is restless too....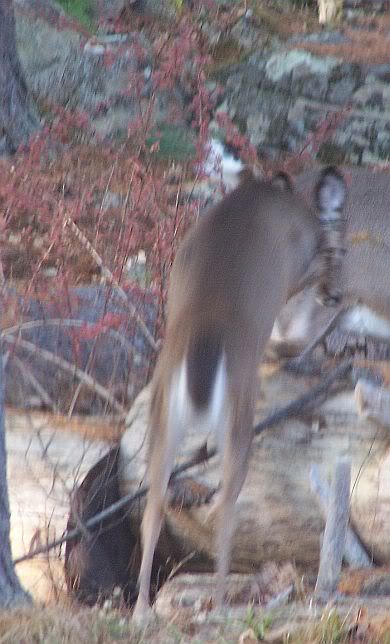 The seasons are changing. Maybe that is why- the restlessness. Are you ready? Are you finished? ..the wind is bringing the change as it chases the leaves across the field. ..yes..sometimes I can almost see it happening..season overlap...summer not yet finished, but winter wanting to begin...