*

make note to self

.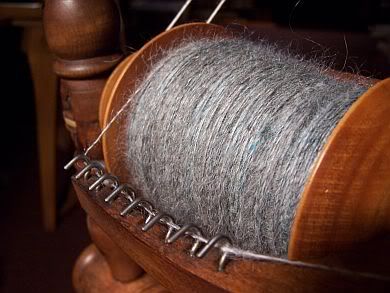 A few days ago, I wound off the yarn that was on the bobbin of my Canadian Production Wheel. A custom blend of my own making..some Alpaca, Gotland, and Tussah Silk...spun up soft and silky...long-draw and woolen style..nice for knitting with.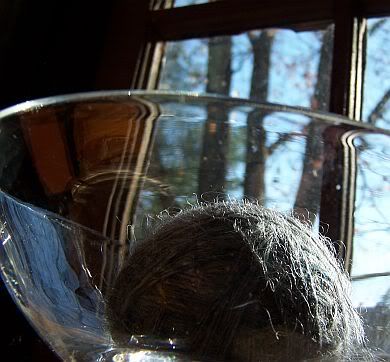 A spontaneous decision resulted in the making of a plying ball, so I wound half of the bobbin off with my skein winder. I took the tail of that half, together with the tail of what was left on the bobbin ...and wound off together to make my ply ball.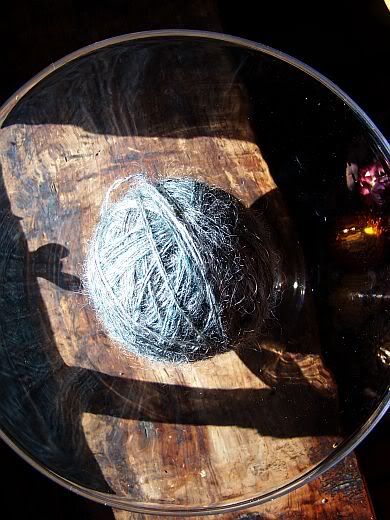 I now have a lovely skein that was wound off on the Nod with the twist set in soft bath..and tenderly air dried near the gentle heat from the glow of the coal stove. One problem. I don't have a yardage count. I'm sure I counted the turns I took on the Nod...just absent-mindlessly-neglected to write it down. Does this ever happen to you?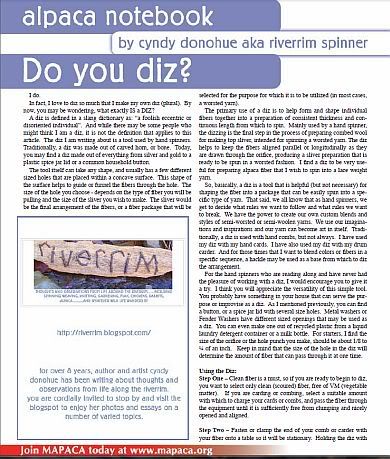 On a happy note...I have been invited to write a regular column for the MAPACA newsletter. You can find the newsletter online here... or simply use the link by clicking on the MAPACA Newsletter Icon conveniently located on my sidebar. Look for "riverrim alpaca notebook" to read about my adventures with Alpaca fibers.
The Mid-Alantic Alpaca Association Newsletter is a terrific publication. Editor-in-Chief, Diane Beauchner of Shepherd Hills Alpacas in Wescosville, Pennsylvania does a fantastic job of putting the Newsletter together (and she is so much fun to work for!)
"News You Can Use" is a true statement here... and I would encourage you to download it, or sign up for your own hard copy. The hard copy publication is a nice full color magazine type presentation..good break time reading material... (curl up on a crispy fall afternoon with an alpaca afghan and hot beverage of your choice). There is always something interesting to read about... Spinners and Weavers out there may want to take a look at the article on page 18... "From Vision to Fabric and Beyond" by Wini Lebrecque. So inspiring!