I love buttons. Some of my earliest memories are of buttons. My mother kept a tin box full of buttons, and I remember spending hours playing with her buttons...., sorting them, counting them, arranging them into shapes and pictures, faces...I even confess to putting one or two of them into my mouth because I thought they might taste as wonderful as they looked.
Buttons keep things together. Fastened. Connected. These past few weeks, buttons have kept me connected with people. Sally, Susie and Mary. They don't know each other but they all know me, and my handmade buttons. See? Connected.
First, there is Sally Rowe.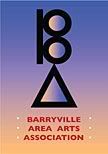 Sally is a founding member of the Barryville Area Arts Association.
Sally had purchased some of my handmade buttons a few years ago at a local festival. She emailed me to inquire if I had any more buttons that may match one of the buttons she had previously acquired.
I arranged to meet with her, and she showed me the buttons that she was trying to match. It was fun to see some of my older buttons...it was as if I was meeting an old friend. I don't often get to see any of my handmade buttons after they leave, so it was fun for me. I remembered where I was and what I was thinking about when I made them.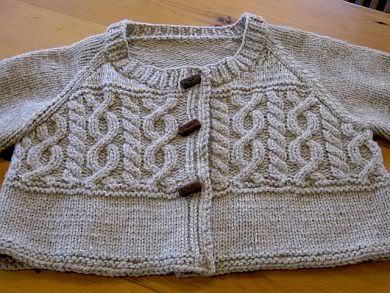 Sally knit this gorgeous sweater out of Berrocco (Peruvia Quick).. and she picked out a few more of my handmade buttons that would fit the button holes in her sweater. I really enjoyed chatting with her, and watching her select certain buttons that she liked. She wound up choosing the toggle shaped buttons for her sweater. I think she made a good choice, and I'm sure you agree. Isn't it cool the way she sewed them onto the sweater? The slant of the toggle button reflects the slant in the cables. Perfect!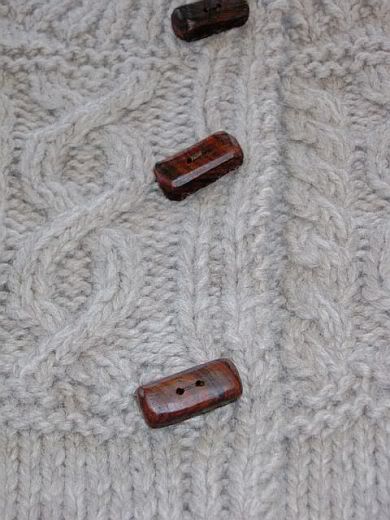 Susie contacted me this week to request a special sized button. She wanted to replace a plastic button with one made of wood.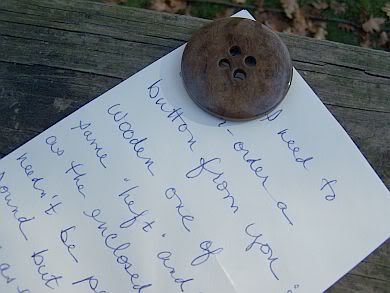 She even sent me the plastic button that she was going to replace. This made it easy for me to work one up to the same size and substance.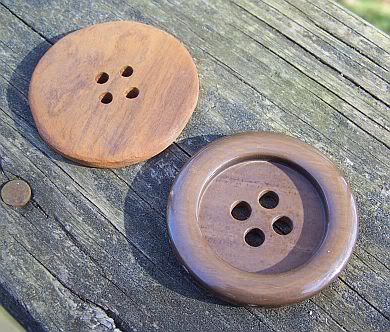 Luckily, the weather was beautiful and I set up to work outside on the deck. Occasionally, I would look up at the ceiling of my "studio".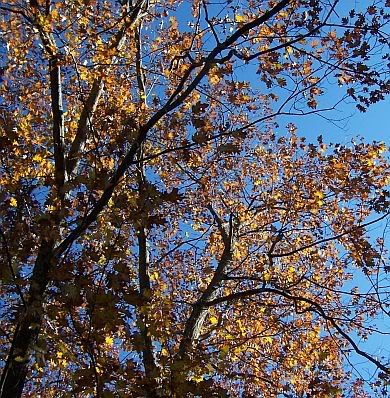 As I worked on the button, I was aware of the sounds of the river, and the birds..the wind through the leaves on the oak tree..the occasional car driving past....my wind chimes... I lost track of the time and concentrated instead on the smooth surface of the wood on my fingertips. I thought of all the buttons my hands have made, and how each button contains a little piece of my imagination in it....I thought about all those buttons going out into the universe.
.....small little bits of my imagination in the form of a button....going out into a very big universe... Suddenly, I realized this button was finished. I will pack it up and send it out on Monday.
I hope she likes it.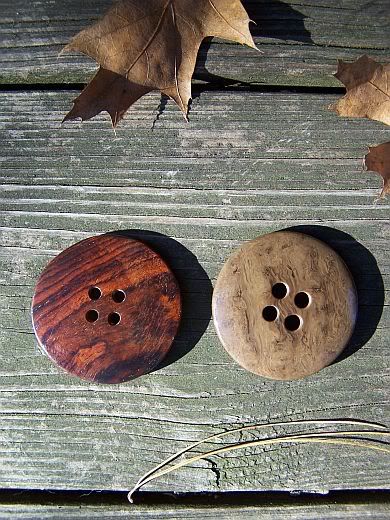 Finally, we come to Mary.
A few days ago, I discovered Mary's button portraits. I was at once- surprised...delighted...entranced!
You can go look at them, I'll wait....
When I looked at these portraits, it was as if someone had been inside of my mind and created the images of the buttons of my memories!
There they were!
Colorful and Happy!
Floating around in the universe just as they float around in my memories!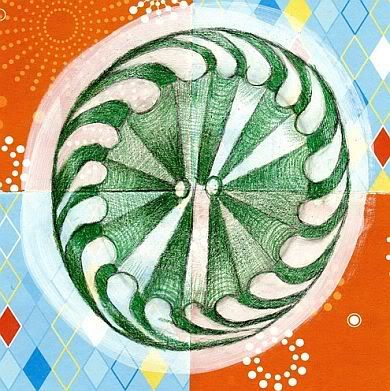 These portraits are so like the buttons that live in my mother's button tin! The details, the essence of them...it is all there.. I smiled and smiled and even got a few chills when I looked at them. Oh my, the universe is an amazing place...full of all sorts of surprises..and buttons too.
...and yep...somehow we are all connected...