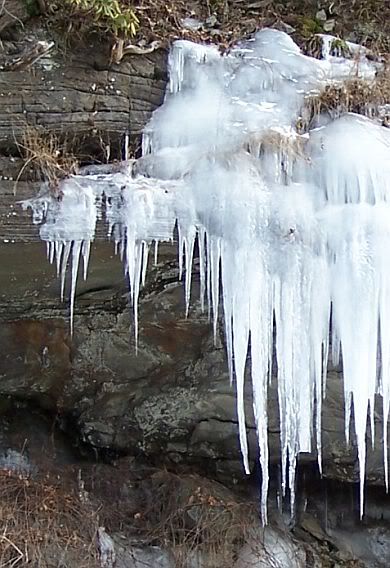 The ice that formed these valleys and carved these hills is long gone. I imagine how powerful it must have been. Primal ice.
Today, the temperature went up above freezing for the first time this year. But it is January, and there is ice everywhere I look.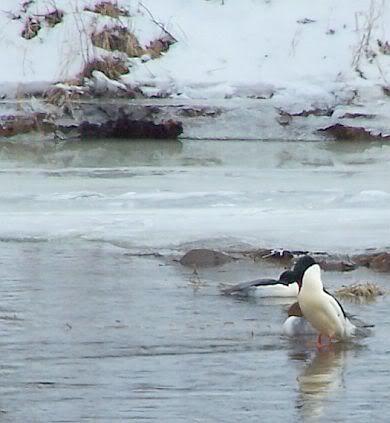 The Mergansers don't mind the icy waters at all. The drakes find a sunny place in calm waters to preen their plumage. I love to watch them dive, they stay underwater for what seems like a long time. I try to hold my breath- along with them, but it is difficult!
~stone-cold~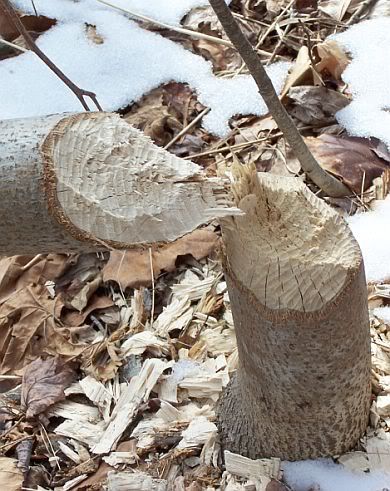 Castor canadensis has been here. The beaver reminds me to build on my dreams, and to work diligently to make them real. I needed this reminder today. Life can sometimes change course and dreams can seem to be out of reach.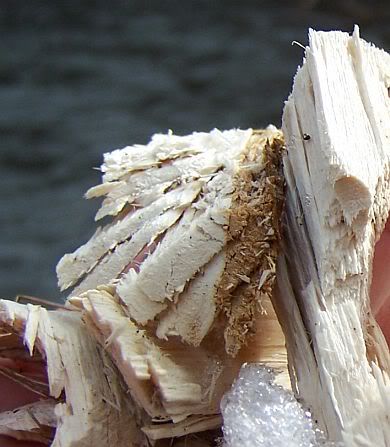 I take a handful of chips to study...and to remind myself.