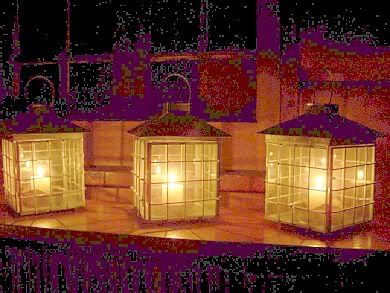 Not very long ago, we had a power outage. It happened early in the evening. Too early to go to bed. It was a good thing I had purchased the new candles, and lamp oil.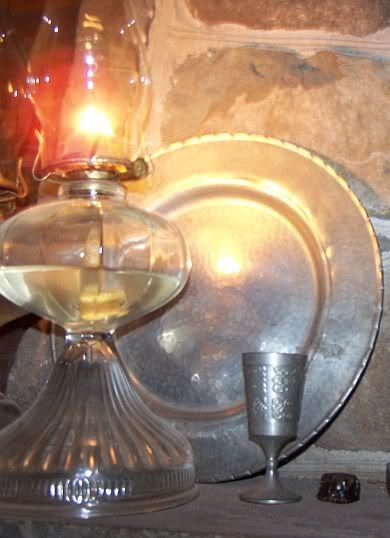 With the coal/wood stove keeping us warm and providing hot water for coffee, and the oil lamps providing light...I was pretty cozy. I also fired up my Mp3 player and listened to tunes while knitting. Aside from the light, it was a night like any other.
This photo is for Leigh, I thought of her fireside sock photo.....and took one of my "candleside" sock.
I finished the pair up and got them packed and shipped. Can't find the ticket for the yarn and have forgotten the name..(it is around here somewhere!)...it is a superwash. Can you put superwash in the dryer?
The pattern is an old standby, only I modified the ribbing and instead of a k2 p2, I used a K2 p1.
As I took these photos, it occurred to me that I forgot to take photos of several projects that were completed and shipped out. More is the pity. They are gone and soon to be forgotten!