The
January Thaw
is right on schedule. It is a
singularity.
Inside of a few days....we went from this: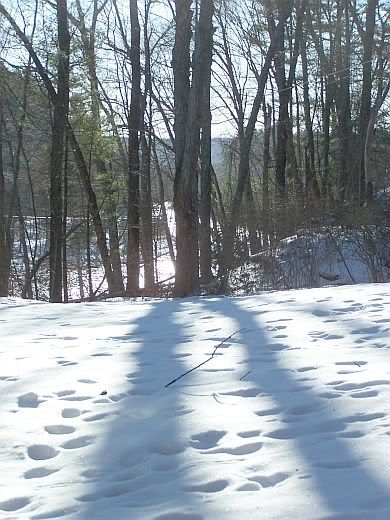 to this: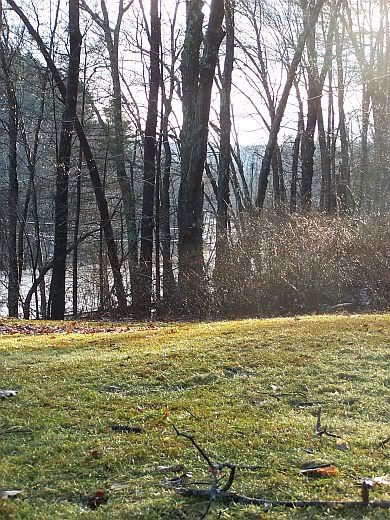 A nice respite from the winter. There has been fog. And high muddy water on the river.
By Friday, ole man winter and freezing temperatures will return.
I won a small amount of $ with a lottery ticket that was given to me as a gift. I put it towards a support spindle that I have been wanting to try out. This spindle is handcrafted by Lisa Chan of gripping yarn.com
This beautiful spindle is made from Kingwood and weighs 1 ounce. Lisa tucked a small amount of fiber in the package (Thank you, Lisa!)...making it very easy to sit right down and try my hand at the new spindle. Oh my. Who cares if winter returns to the world outside my door...I'm going to be busy....there is much to learn!