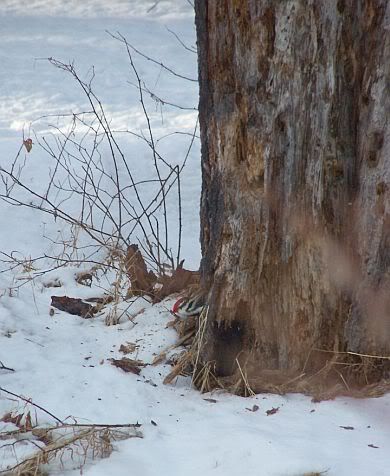 Do you see it? I hear it. Where is it? Ah, there it is.
Dryocopus Pileatus....dryo from the latin for tree kopis meaning dagger...and pileatus- capped. Status: threatened due to destruction of old growth forest....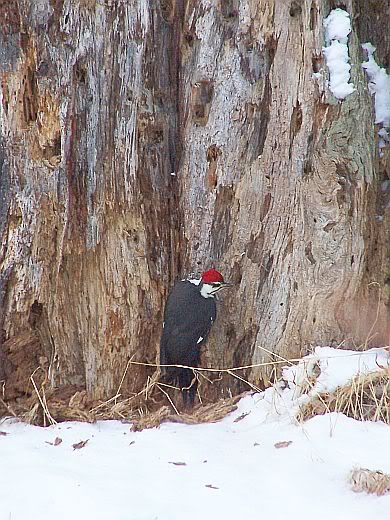 Older and decayed trees are important to them, they do not have to expend as much energy to excavate and locate carpenter ants and beetle larvae, both of which make up the bulk of their diet.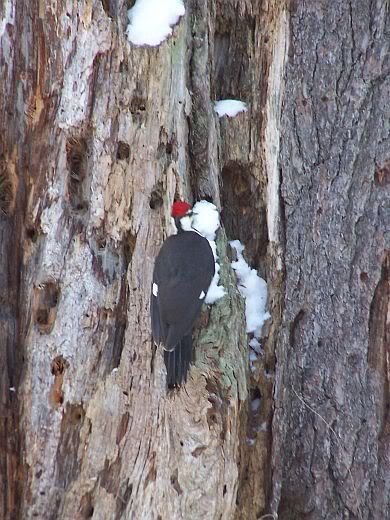 They are large and impressive birds to observe. They are now considered an indicator species, for areas classified as old growth forest.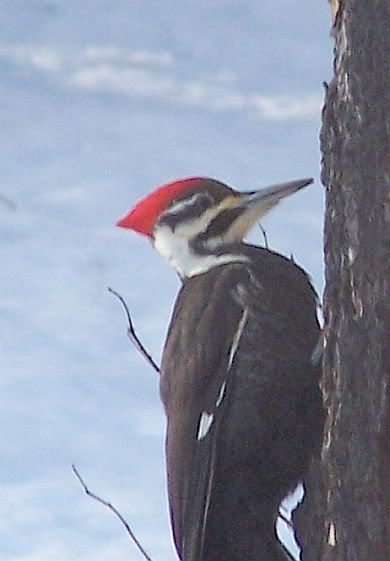 So, it is two thousand and ten now...(yes I still say two thousand...I know, I am sooo not with it). Old habits are hard to break, new habits are hard to make.
It has been very cold. Single digit temps, the "how low did it go" thermometer is telling the story. I relish the days when the sun shines in the morning. Find a sunny corner with wheel or spindle and soak up the sunshine.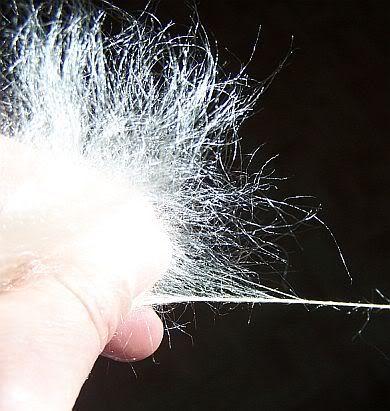 Hard to say which I enjoy more, the warmth or the light. They are one and the same.