...the fall migration commences...did you know they live seven years on average? ....diplopoda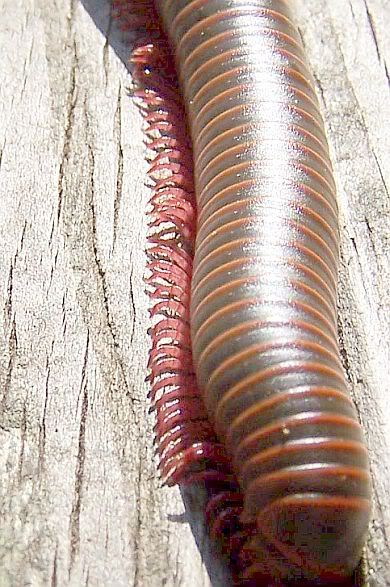 They are so large, I can see them walking across the road. I drive around them. They are beneficial to the environment. They are detritivores...and a good help in the compost pile.
The word 'milli' is latin meaning thousand and 'pede' meaning foot. I don't think this one has a thousand feet...I suppose I could count them... if I were still a child I would, but there are grown up things that need doing today....
thirty-six, thirty-seven, thirty-eight, thirty-nine...