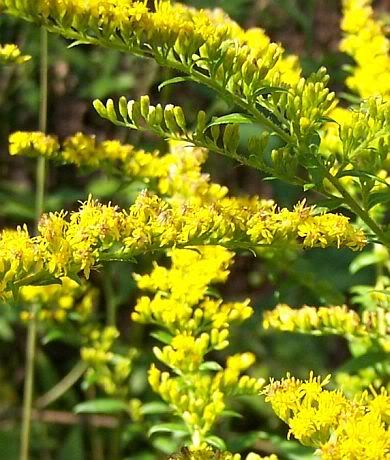 Goldenrod...there are over 100 perennial species of this plant in North America..this one grows in my garden. I'm not sure which one it is...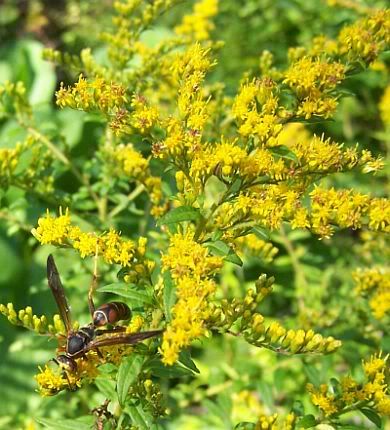 Goldenrod, of the genus Solidago....it often gets the blame for hay fever. The real culprit for hay fever is Rag Weed..a different plant entirely. Rag weed is wind pollinated. Goldenrod depends on the insects for pollination. If you want to meet some interesting and beautiful insects, Goldenrod is good place to look....some of the late season pollinators are sure to be there.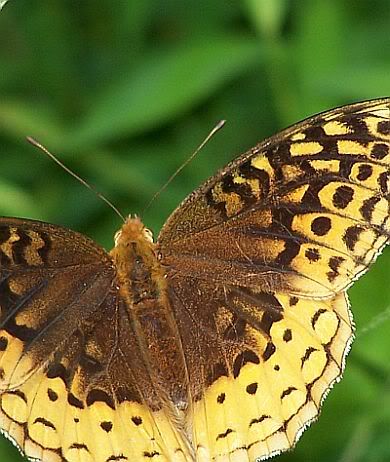 Goldenrod contains bioflavonoids.. If you cook it, some parts may be eaten. It may be dried for tea or decoration. It makes a beautiful yellow dye for wool. Recently, I spoke with a dyer who said the trick to a vibrant yellow is to pick the flowers just as they are beginning to open.
Sadly, they are considered by many to be weeds.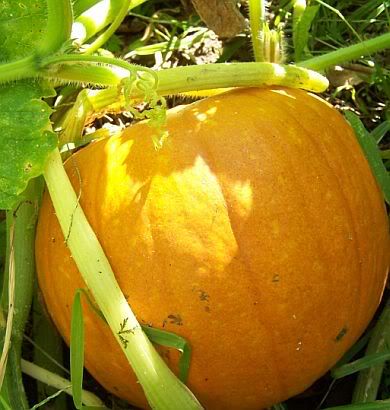 For me, Goldenrod is an indicator plant. An indicator of the season...it is a sign to me that frost on the pumpkin is just around the corner...
Don't forget..the Pennsylvania Endless Mountains Fiber festival is this weekend...Stop by the Antique Spinning Wheels booth and say hello! I'll be there, offering my handmade buttons for sale --and doing some flax and Great Wheel demonstrations--and having fun!