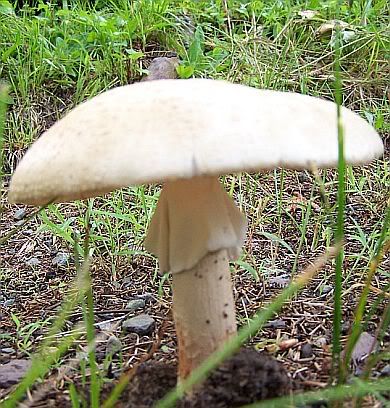 The moisture in the woods has called the toadstools up.
Some have been nibbled.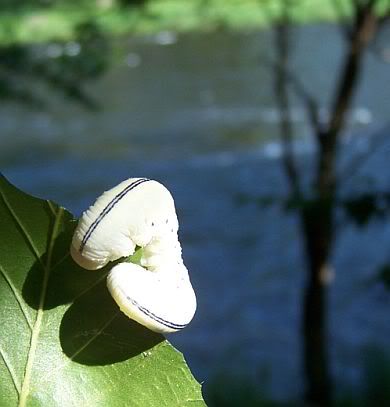 I came upon this caterpiller, near the river.
At least he wasn't sitting on a toadstool!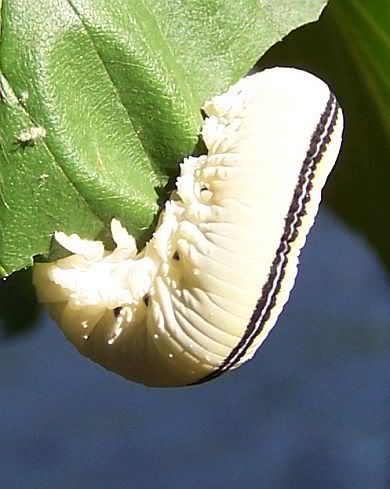 ....but he did inspire me to pick up my old and tattered copy of Alice's Adventures...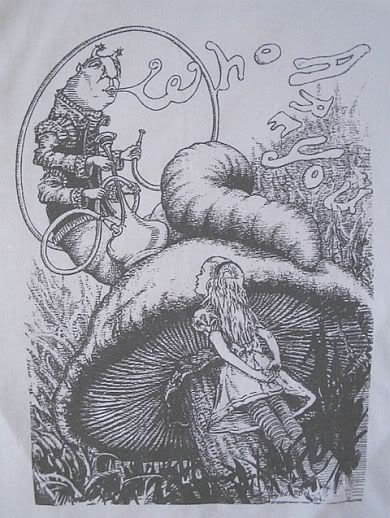 one of my favorite books to read and reread...
Caterpillar: Who are YOU?
Alice: This was not an encouraging opening for a conversation. I -- I hardly know, sir, just at present -- at least I know who I was when I got up this morning, but I think I must have been changed several times since then.
advice from a caterpiller or chapter 5
....(YOU ARE OLD FATHER WILLIAM)
...takes on new meaning for me these days....