The sun has not been shining much on the riverrim, but the skies opened up over the weekend..and ....oh my...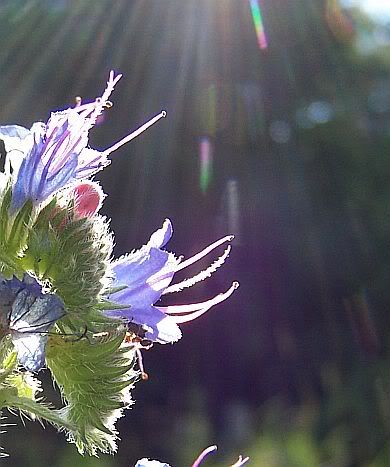 Fresh cool breezes made time in the garden very pleasurable. The broccoli and currants are keeping me busy. In the late afternoon, the wheel is taken out to the deck and I'm glad to sit down for a few moments and ply the singles that I spun on the CPW...the bobbin turned out 196 yards of 18 wpi 2ply of Allspice alpaca. The luster is surprising!
A new project has been started for Paco Fino. Two strands of the alpaca are carried over size 11 needles...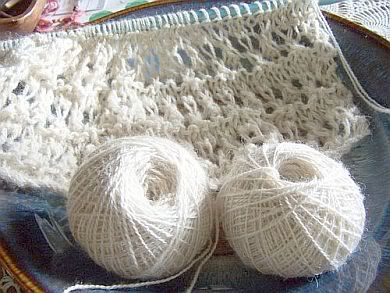 the pattern is still under construction in my mind and I have come to a junction where I need to stop and put the pattern onto paper ~ it requires math. And while I pause to contemplate and tabulate...my fingers find a spindle and silk, and a third thread is destined to become part of this stole.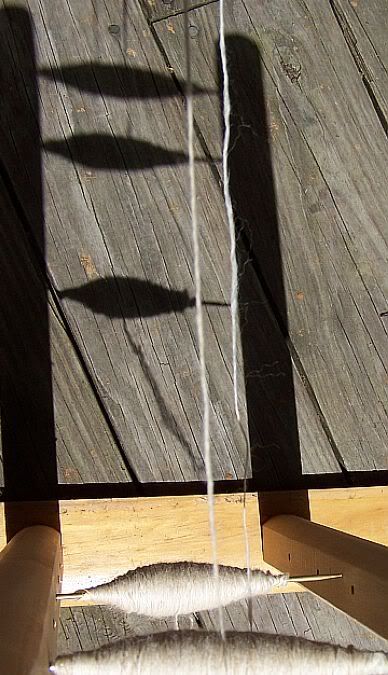 In an attempt to keep ahead of myself, I've been spinning the next batch of Allspice on the Great Wheel. I load the quills to about 100 yards so the cops are not too heavy. I've been plying off from the makeshift lazy kate and onto the Ashford...I'm pleased with the results, but have not photographed them yet.