Elizabeth over at
trailing yarn
sent me an interesting link to
an article about currants
.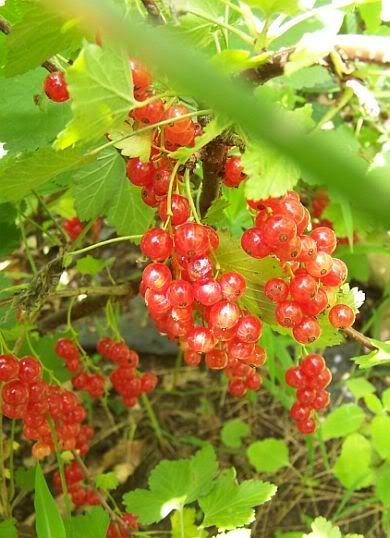 I was happy to read that black currants are being offered for sale in NY...and I liked the thought of the sorbet made out of my red currant harvest...(thanks for the heads up Elizabeth!)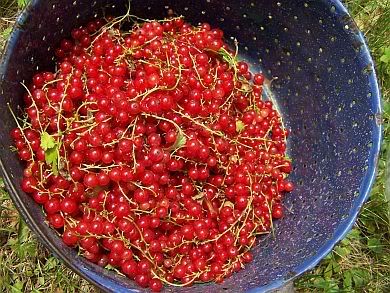 I didn't get much of a harvest this year. This has been a very busy summer, and when the currants were prime for the picking, I was not able to get out there. Most of them were lost to the catbirds. Next year, I will be more determined, and bird netting will have to be placed over the bushes again.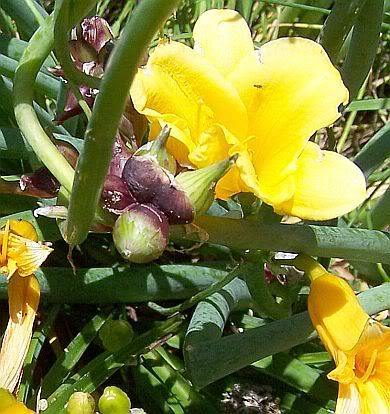 As I picked currants, I noticed that the walking onions and Stella Dora Lily are competing for space. .. they need to be divided. I hear them complaining. But other tasks await, and dividing plants will not happen for several months yet. I try to ignore their whining and leave them to duke it out themselves.
Spindling silk continues...here and there..while I spindle...I spend time adoring the roses, soaking in the color of July, and listening to the sounds of the river. This natural silk will have lots of summer goodness locked into it.