There is an area in my garden- where there grows a small collection of plants that have been gifts from friends of mine who are spinners. Wandering down to that section yesterday, I finally caught a glimpse of the first bloom from a daylily that
Cathy
gave me last fall. I had missed the first bloom, the second had fallen off in a bad storm, and this third bloom was worth waiting for. Beautiful!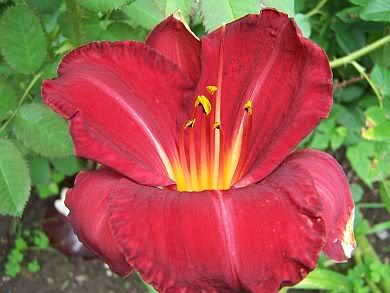 Cathy has been generous in sharing other things with me... fiber type things, Shetland things...for which I am very grateful.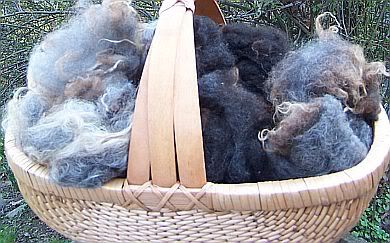 Over a period of a year or more, I have worked with these samples...on and off..when time allows.... It has been a wonderful education for me. There are so many nuances within this breed.. the samples show the differences of color, texture, crimp, staple length and structure...I could go on.
So, in my hands, a wealth of information passes over and between my fingertips. Knowledge for my fingers to absorb, and retain. There is much to be gained by an exercise like this.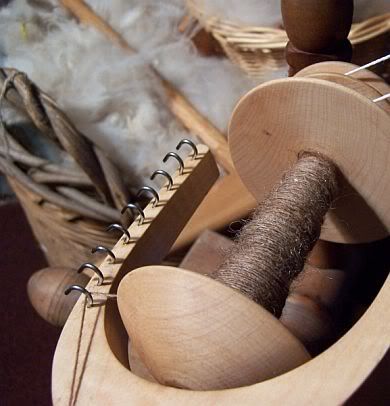 It has also been fun to read what Cathy and Leigh have written about the same fibers. Time spent reading their archives, adds to my experience. Their notations and thoughts about a sample are always insightful. For example: in 2007, Cathy had this to say about "Korny"...and Leigh writes and photographs her notes on the same "Korny"
I'm spinning Korny now...two years later! I save a little bit of each sample lock, and a few yards of spun yarn...I tuck them together on a tag with my notes to save for future use.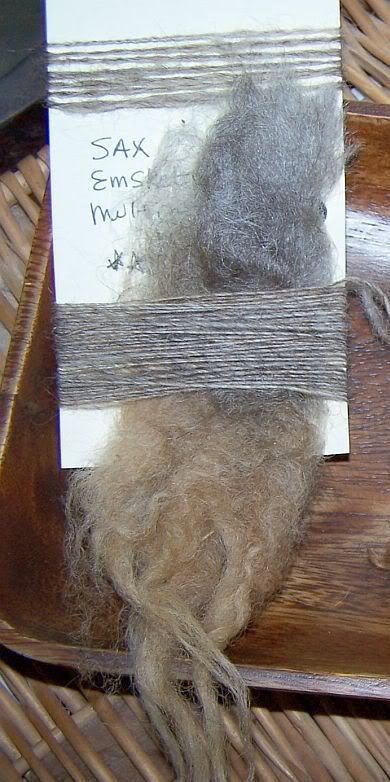 The sample skeins are starting to collect. I haven't had time to organize my photographs and notes, and I'm in awe of Leigh's talent in this area.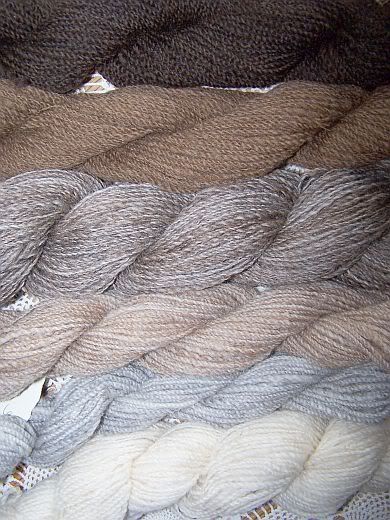 What will become of these samples...I wonder...(the saga continues)