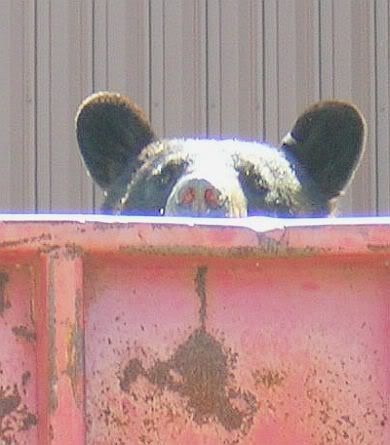 Glad this isn't my backyard! This isn't even my photograph, but it was sent to me by my friend Judy who lives down river.
The photo was taken nearby and is a "heads up!" warning to me that the bears around here are waking up.
Time to tie bells to my walking stick, and carry my pocket air horn. They are probably hungry when they wake up.
Should you want to stop by Judy's blog and see more photos of this bear, click here.