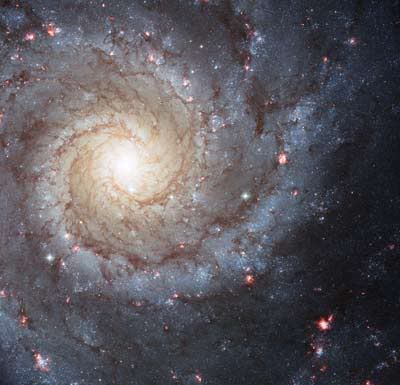 What an amazing world we live in. We have cameras that let us look at things our eyes would never be able to see by themselves. We can look inside the human body, and we can look outside to the universe. Cameras and images let us learn so many important things about ourselves and our world. I am grateful today for cameras and their images...for the folks that invent them, and those that know how to use them.
If you have a few extra moments, you might want to stop by the Hubble Site, and take some time to view the final images from the WFPC2 (Wide Field Planetary Camera 2) which is being replaced. It had been installed in 1993. The telescope is getting an upgrade -that includes the new WFPC3. I find it all very amazing.....the gallery link on the Hubble page contains some spectacular images. sigh.
I get lost looking at the spiral galaxies....
Meanwhile, in fiber pursuits, I've been doing a lot of this...