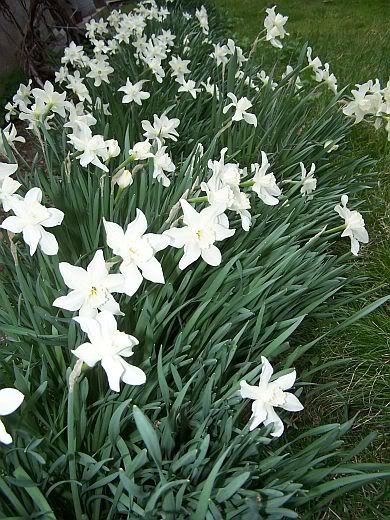 No hospital corners on the sheets here, just flower and vegetable beds. The seedlings are ready to come out of the "nursery" and get "tucked in" to their beds. We have been getting things ready, doing repairs, tweeking the soil...making sure everything is "just right". Here is a photo of the "broccoli bed".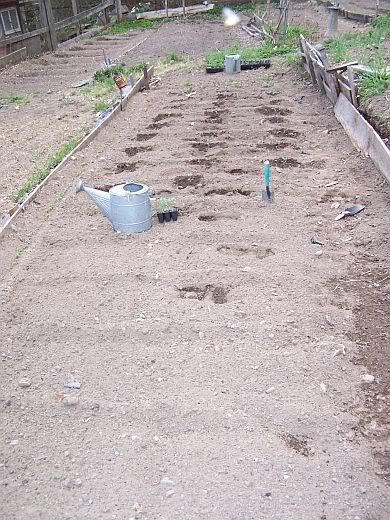 The seedlings look so small out here in the wide open! I used to protect them from the cutworms with cardboard rings...but the chickens have done a good job of eradicating the area of cutworm, so they should be OK. I'll have to keep watch.
I had a chance to work with some Shetland that Cathy sent to me...this one was labeled "Sax Emsket Multicolor" After washing, I hand carded the locks, and dizzed (is dizzed a word?) them off...into birds nests...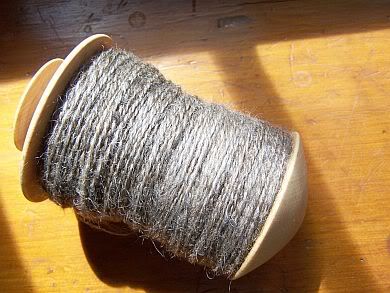 The finished 2-ply is still on the bobbin...waiting to be skeined and measured. This was a real pleasure to work with! There was a little bit of undercoat, but not much. But still, I would call it a dual coat. And soft! Oh my!