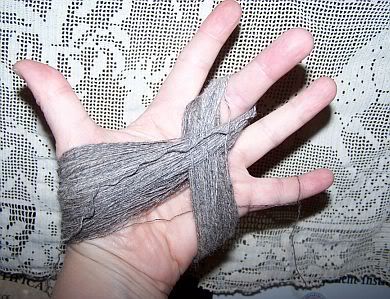 I've decided the only way to remember how to Andean ply without checking a reference, is to practice the winding method. Also, tying the starting strand to my little pinkie finger reminds me which path to take.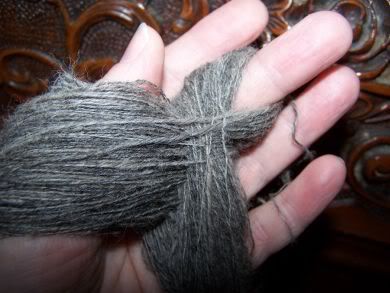 As the yarn comes off the cop, my middle finger and thumb start to experience a peculiar sort of claustrophobia. I resist the urge to grab scissors and free them. And I discover that I can answer the telephone, drink my coffee and even throw a log on the fire all whilst winding singles on. ...(and yes it is still that cold)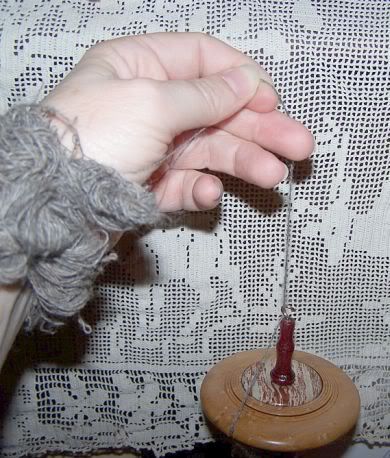 When the wound yarn is slipped to the wrist, I still find it amazing that there are not any tangles, and it slips effortlessly off itself and into plied yarn to be wound again, this time back onto the spindle.
Just as all was going well, I hit a thin spot in my twist- GAH!- snap! Now what? I enlist the help of a seltzer bottle and begin again.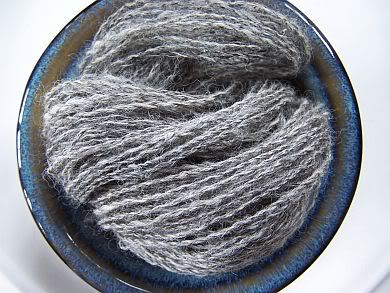 No worries, it's all good. Hopefully now, I've had enough practice to be able to remember the process without checking a reference the next time I need to wind Andean style. I just need to remember to tie a string around my finger.