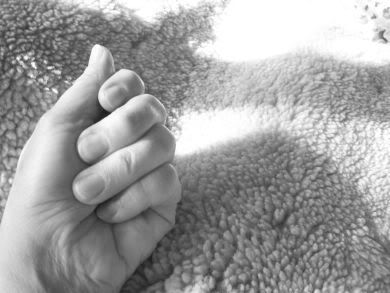 I didn't get a chance to walk yesterday...I really wanted to, but it was just a very busy day, and every time I got ready to go, something got in the way, and the walk never happened.
Finally- I went to bed...and I went walking somewhere very unusual...
"Its a long, long way from canada
A long way from snow chains
Donkey vendors slicing coconut
No parkas to their name
Dreamland, dreamland
Dreamland, dreamland"
Joni Mitchell...
....I walked all around in a wonderful garden (humm...I sorted my seed basket out yesterday- must have triggered a nerve).
In the dream, I saw the most wonderful plant. The leaves were like nothing from this world, and they were important and needed to be collected. For what seemed like a very long time (dreams can be deceiving this way) I selected perfect leaves and picked them, and held them carefully but tightly in my hand.
I heard a wood thrush and woke up. Was this my woodthrush outside? Has he returned from his winter hiatus? Or was the music of his voice in my dream? Hard to tell...I waited - listening- and noticed that my hand was still clenched but didn't have the leaves in it. What a pity. They were quite beautiful.
Onto fiber, I have prepared the last of the cria fleece by combing and dizzing and making nests.
In an attempt to make a yarn that changes in value gradations-- I tried sorting the lighter colors from the darker, and have now arranged them in order to spin. It is a difficult exercise for me. Reminds me of all those Munsell color chips...
I never was any good at separating out the shades of gray.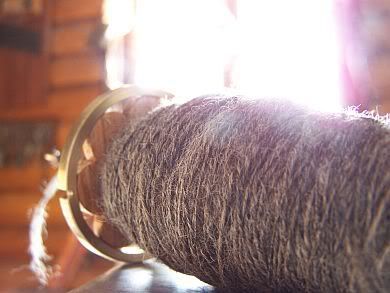 I'm spindle spinning it....want to play "guess how much my spindle weighs?"