The Eastern Phoebe arrived early this morning, and has been informing everyone of his arrival since daybreak. It is a familiar song, a harbinger of spring for me.
I've been making some thread hooks.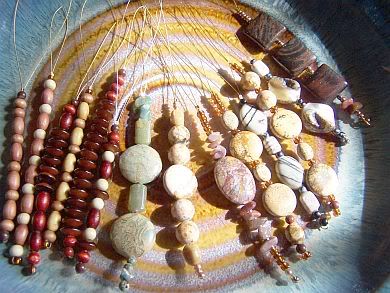 They are constructed from semi-precious stones and wire. A few are made from wooden beads and wire. Some of the stones are quite beautiful when the sun catches them and illuminates the clarity.
These thread hooks can be useful for several things. I originally made them to be used for pulling fiber through a diz. I've also used them in projects for knitting with beads. Recently, I have found them to be helpful when warping my double hole rigid heddle tape loom.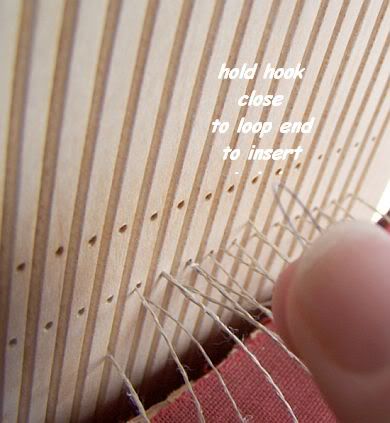 I hold the wire from the hook close to the loop end and insert it into the holes and the slots on the heddle.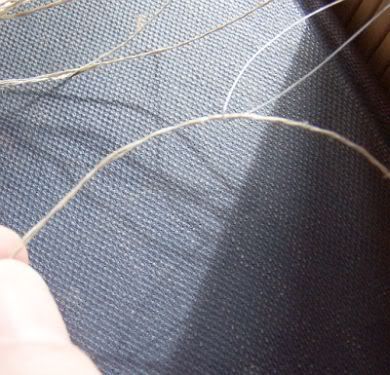 ...on the backside of the loom, I catch the thread and loop it through the wire to pull it through on the front.
I am warping the loom with my handspun flax, and will finish the top row with some handspun silk, just as soon as I finish plying it. Every time I want to use the Andean Ply method, I'm forced to pick up a book and refer to instructions for winding on my hand. I'm always so delightfully surprised when it unwinds!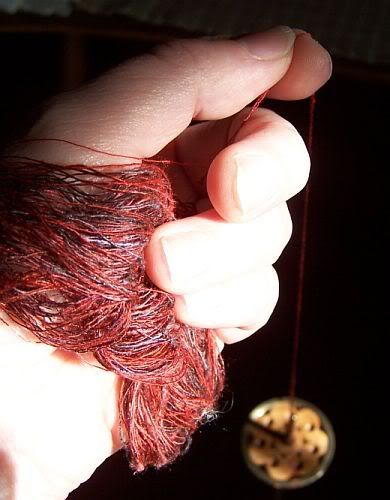 The loops just fall off the wrist, no tears, no tangles, just loop after loop after loop!