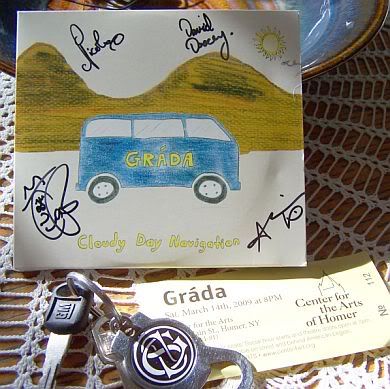 Yesterday afternoon we took a drive north to see a favorite Irish Band. Grada!
We saw them once before, years ago, and have been waiting for a chance to see them again...that chance came yesterday evening. For those of you who have seen my YouTube Great Wheel Spinning video, Grada is playing that beautiful music.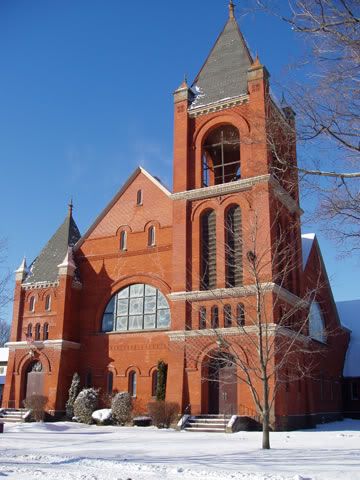 The Center for the Arts, located in Homer NY, was a great place to see and hear Grada. The building itself is the former First Baptist Church of Homer, and is the location of a terrific organization with wonderful educational and performance initiatives. They have a very informative website that offers slide shows and streaming music of past performances.
As for the music, well it was just the best! These musicians are so talented- they are amazing to watch, and sometimes their melodies are so beautiful that you are tempted to just close your eyes and listen.
Sing Out Magazine writes: "If this talented quintet appears anywhere within 100 miles of you, hi' thee hence!"
We drove over 140 miles to get there...and it was well worth it. If you like Irish traditional music GO see this band if you get a chance, they have taken it to a new level....here is a handy link for their tour date information.
Although this song was previously recorded...they did play it last night-- I snagged it from YouTube:
Happy St. Patricks Day!