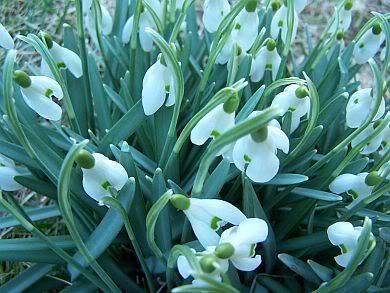 Spring happened this morning at 7:44 on the riverrim. It was a chilly morning, snow showers heralding the arrival.
The snowdrops on the lawn are up, but not really open. They are a pretty little flower, but to really appreciate them, I think you must be a fairy, or at least a bee. Otherwise, you have to sit on the ground to admire them. And the ground is still pretty cold this time of year....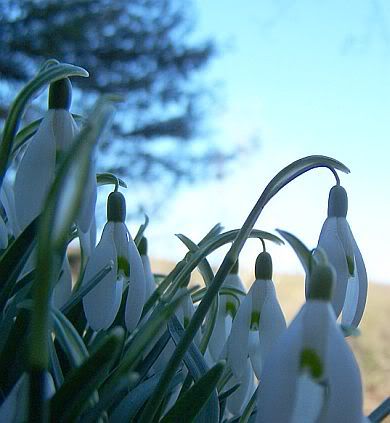 snow drops, virgin flower, snow piercer, winter gallant, firstling, blackbird flower, little snow bell, little white bell, baby bell, spring whiteness... Galanthus (greek in origin and signifies milk or milk white)... Nivalis (a Latin adjective...relating or resembling snow...)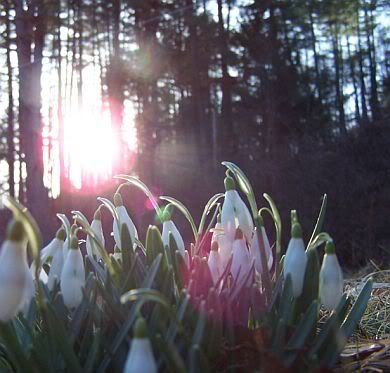 Conflicting lore surrounds this flower. Some say it represents purity, hope and protection. But there are some superstitions that associate it with danger.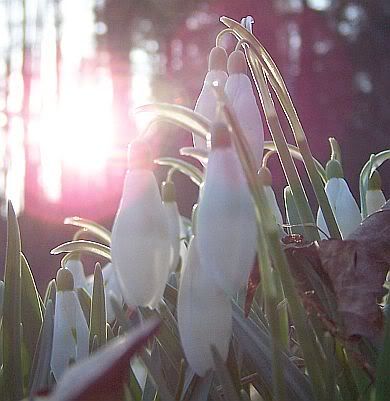 Whatever you do, don't pick it and give it to someone of the opposite sex (to do so would mean you wish to see the recipient dead)...and don't bring any inside.....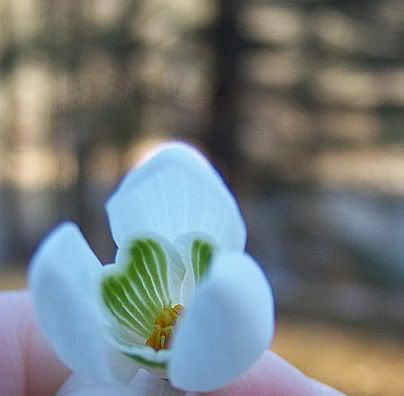 A single snowdrop growing in the woods portends bad things! No worries here, this one came from a very large patch of snowdrops!
All lore and legend aside, snowdrops are the first flower to bloom around here. I can smell them when I step out my door, and I like them. I've seen bees and other insects visiting them, so I'm glad they have some pollen for the early feeders!
Happy First Day of Spring! Schwwew! WE MADE IT!