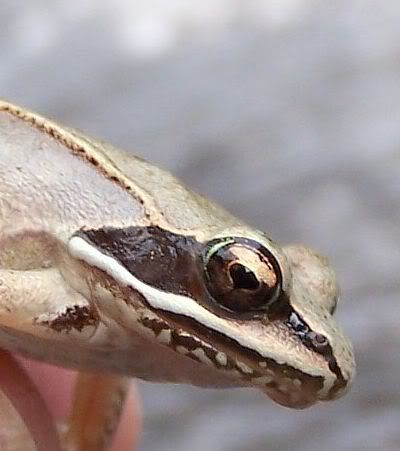 The frogs are on the move. I have been noticing them more and more.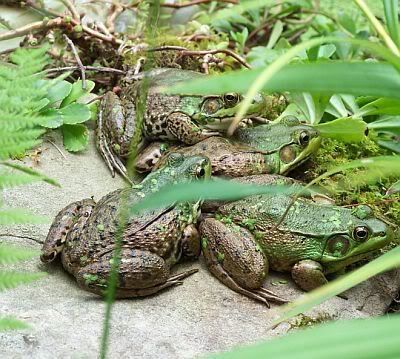 Each day there are a few more green frogs, and they gather together... This could be due to the nice spell of dry weather we have been having.
Or perhaps, they have other ideas....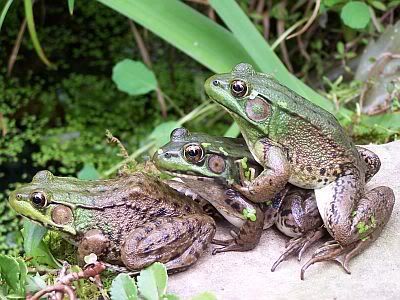 I have been taking advantage of the dry weather. The cabin shutter windows need attention. They are high maintenance. So, I scrape, then re glaze and apply a fresh coat of paint. To finish the job, I scrape again...you know..the places where I didn't have a steady hand and got the paint on the window...and finally, I pull out the Windex. Nice new windows ready for the indoor season! The south face of the cabin is finished. Hopefully, the weather will hold out and I can get all the windows done in the same year.
I've also been busy with buttons....
Kristi had sent me a swatch that she knit for the february lady sweater that she is making. She was looking for some buttons. It was fun getting the swatch in the mail..her knitting is lovely and the button hole fit the button perfectly. The vote was in favor of the square shape in padauk wood..the wood color is a nice match with the yarn, and the square shape will really set off the neckline. I'll be looking forward to seeing the finished project.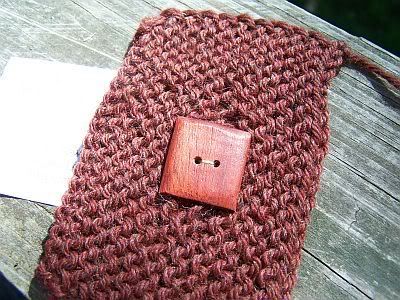 Anne had recently ordered a few buttons also. She choose the toggle shape for her Tudora. The toggle shapes are fun! And I think they were a good choice for those "one button" projects.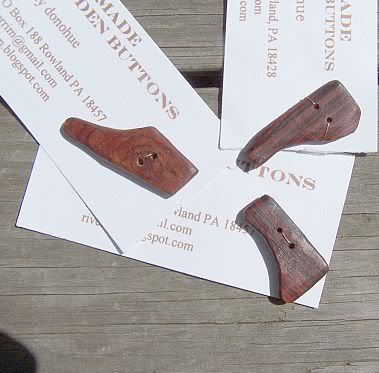 I'm having fun sending the buttons out, it is a kick seeing what is choosen and where it winds up. I contemplate making the buttons available on etsy.