DH- "hey cyn, where are you?"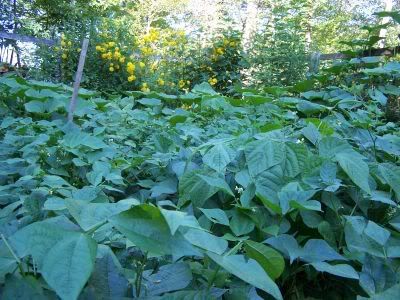 ME- "down here...working the bean patch"
DH- "you're still down there? what is taking you so long?"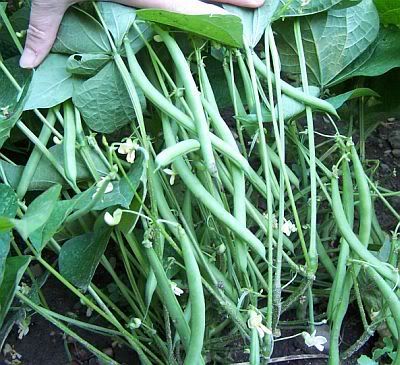 The answer was simple...there has been a bountiful harvest of beans this year. I only planted 2 rows--honest!!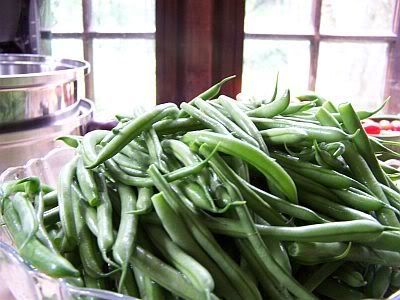 I've been spending most of my time in the bean patch picking...When I'm not there I can be found in the kitchen, packing them.
Some were packed for the freezer. Some were packed for the shelf (thanks to Judy and Rita, for the use of the pressure canner!) I have over 18 quarts and 6 pints on the shelf. Once it is on the shelf it does not use up any more energy (as compared with the freezer). Broccoli and peas go into the freezer. Tomatoes and beans go onto the shelves...along with the berries and grapes. August is a busy time. A rush to get all the home grown goodness packed away for the winter months.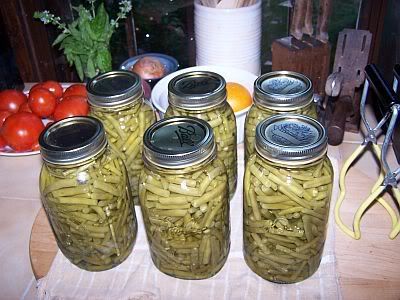 We didn't get a vacation this year. I look at my beanstalk and dream about "climbing away from it all".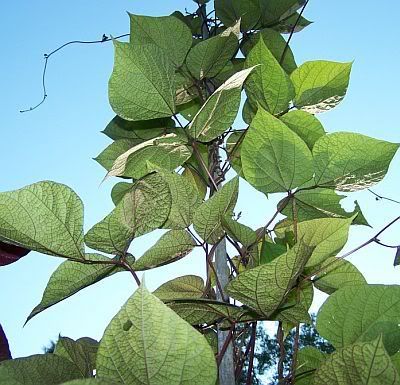 Maybe I'll find the goose that lays those golden eggs...."