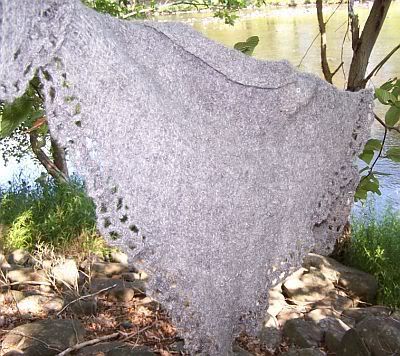 I have finished making the Cria Shawl-ette!
Violette's blanket is a pleasure to work with.
It continues to be difficult to photograph, as it changes color and texture depending on the light that surrounds it.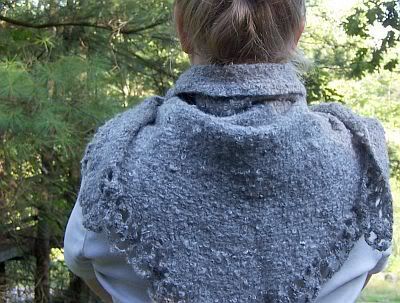 Some project notes:
3 different wheels were used in the construction of this yarn, which resulted in a wpi of anywhere between 16 and 20 wpi.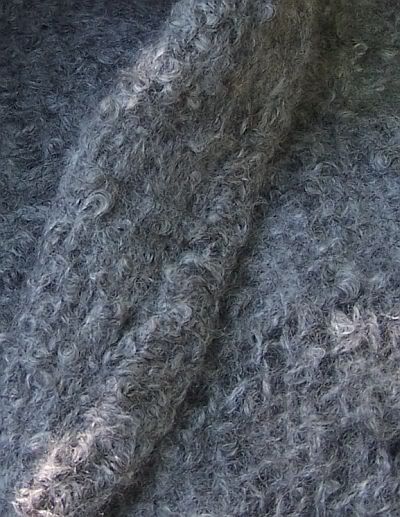 Woven on the triangle loom with a simple tabby weave structure and approx. 1/4" sett. The finished piece was fulled to a semi-felted, semi-open weave cloth. It measures 51" across the top, 37" on the sides, and 20" from the nape of the neck down to the point in the back.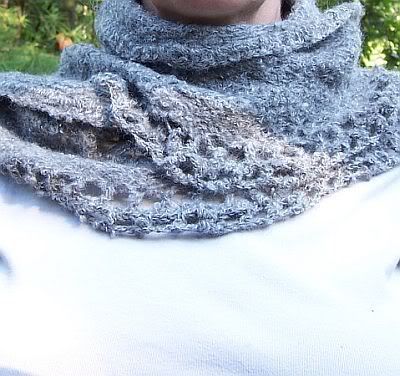 It can be worn around the neck like a scarf, or with points in front with your favorite shawl pin closure. The pin in this photograph is my favorite!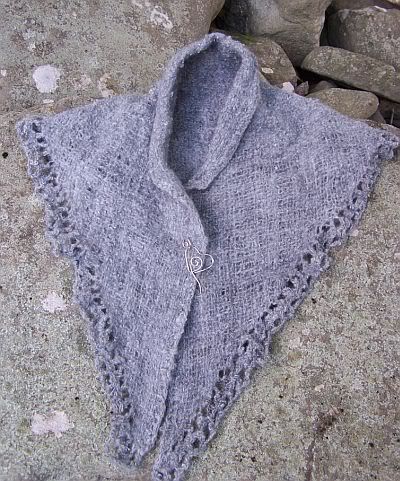 This piece was commissioned by Finca Alta Vista and will be offered for sale through Paco Fino. If you are interested in purchasing the shawl-ette, please contact me by email, or inquire through the Paco Fino webpage.