It was a very good day, when I walked out into my garden and saw this...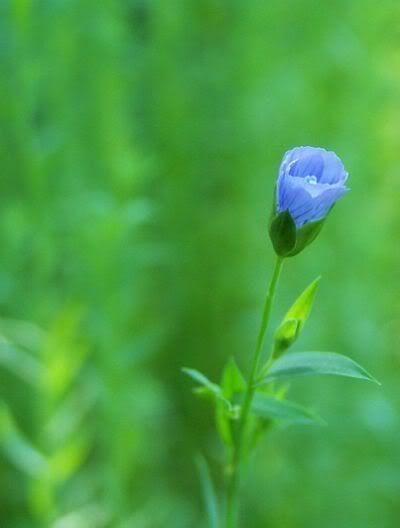 My flax is beginning to flower. This year I am growing "Marylin" seed that I purchased from the Landis Valley Farm Museum. It is a Dutch variety. 100 days. Flax should be sown on the 100th day of the year, and harvested on the 200th. I was late getting mine in, so it will be late getting it out. I am relieved to finally see it begin to bloom. It has such a delicate flower...unassuming ....yet gorgeous in it's own right.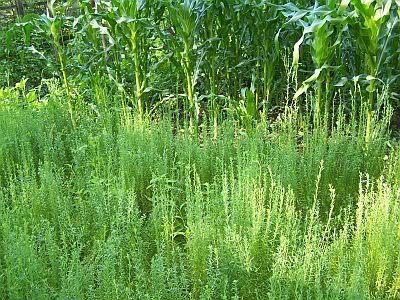 I planted my flax over by the corn patch this year. I sowed it thick, to avoid side branching. I am happy with the progress it is making...and hopeful about the harvest and processing.
I've grown flax before, but have not been successful with the retting process. A few years ago, I purchased a variety called "Veralin" from the Mannings Handweaving School, in Adams County Pennsylvania. Veralin is a variety from the Netherlands, and was bred in 1999 from the parents Torshok and Lidia (which I think are Russian varieties). It grew to maturity for harvest, but was very fragile, and did not ret well at all. It was good for fire tinder.
The seed I am raising this year, is far from the cultivar that my great grandmother grew. Commercial breeding of flax started around the end of the 19th century, it is being bred for the end user, and there are many legislative barriers in place surrounding the distribution.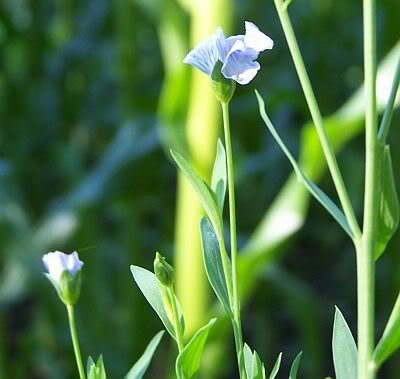 There is one other variety that I have not tried, and it is available from Richters seed company. It goes by the name of Evelin, and I think it is a Dutch variety. If anyone has any other variety available ...or information as to where it can be purchased...please leave a comment or contact me in a private email. I would love to try an old variety if it were available. All the seed that is for sale these days is treated. An heirloom fiber flax seed would be very valuable.