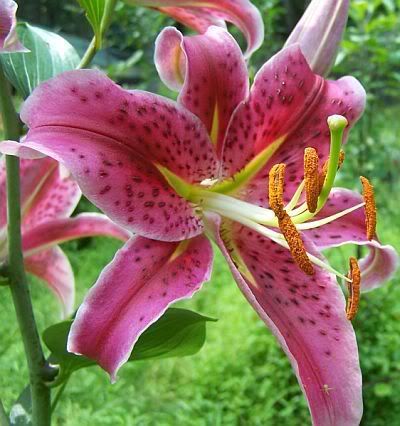 Stargazer Lily
I have no photograph to show you of the large rattlesnake that was in the path. It was at least a yard long. It was fat. And it was on it's way to the river. The image of it is in my memory.
My walking partner suggested we kill it. I disagreed. It was in our path. When something is in your path, you must decide what to do. Do you remove it? (if you can...) Do you choose another path, go around it? (if you can....)Do you stand there, indecisive, and allow it to deal with you?
Life hands you some pretty difficult choices along the path...in my mind, it is all about how you choose to deal with what is in your path.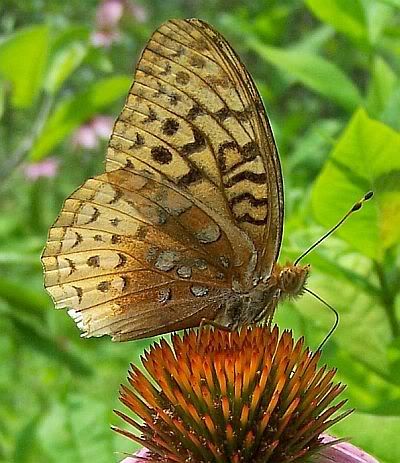 Skipper
Rattlesnakes are protected around here. Besides the fact that I wouldn't go against the laws of the land, rattlesnakes have their place in the universe. Not wanting to upset the balance of the universe, I wanted to leave well enough alone.
Years ago, my walking partner and I came across another rattlesnake in our path. It shot venom at us...from six feet away. We did kill that one...rattlesnakes were not protected in those days.
Yesterday, the rattlesnake that was in our path, slithered away and into the weeds, on his own path...down to river. I figure, we are even now.