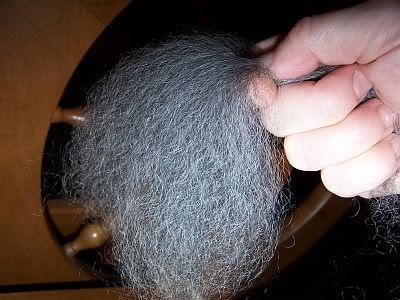 I've been working with a Rambouillet/Karakul sample that I received from Cathy, ah...I don't remember when. (I really need to start taking better notes.) It was already washed, so I just teased it out.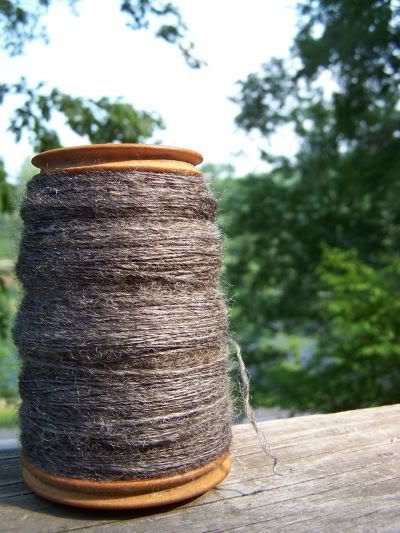 Spun on the Ashford Traditional..supported long draw....forgot to check the ratio. I was curious to find out the yardage of my singles.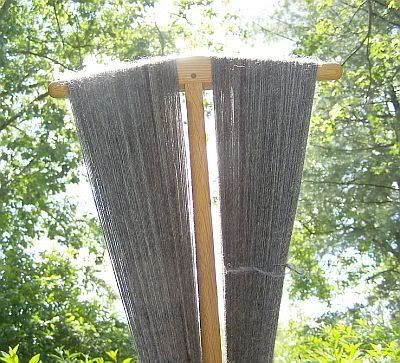 Wound off onto the nod (which seemed to take for-evv-vah)!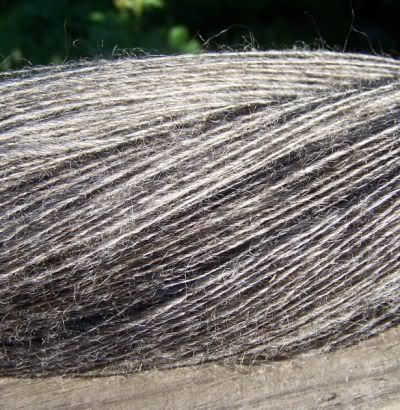 but wound up to be eight-hundred and something or other yards of thread that passed through between my thumb and index fingers.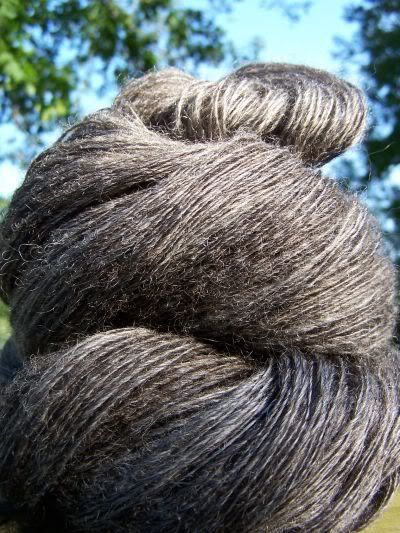 ...and weighed in at a little over 5 ounces.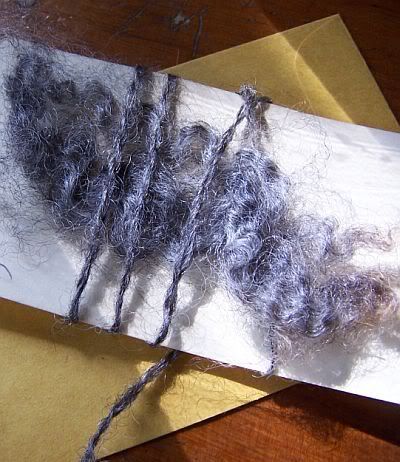 I kept a sample for my notebook. These little cards and envelopes are great for slipping a lock and a bit of spun yarn into....along with my incomplete notes on the reverse side.