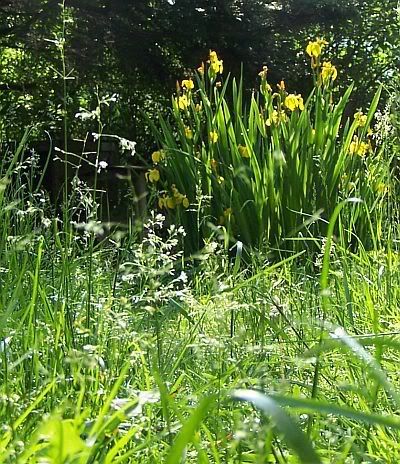 I live in a green world, it is a green time, full of growth. Chlorophyll surrounds me.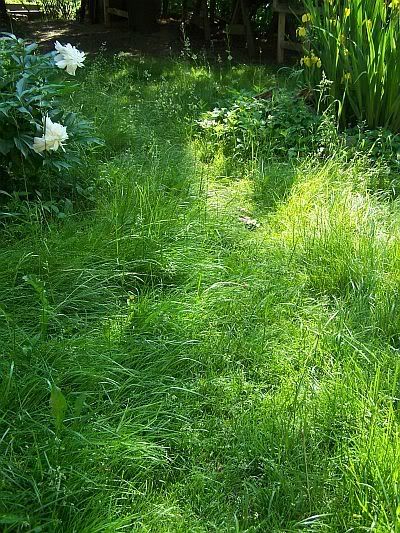 The grass is now knee deep. If I lived in the suburbs, the neighbors would not like it. They would leave notes on my door, with phone numbers for a lawn service. Around here, I let grow. No smell of fresh mown grass, just sweet and wild smells. Of earthy goodness, clovers, wild rose, ox eye daisy and buttercups etc. Green smells. Sunlight and rain smells, dew in the morning smells. I like it, and I feel a bit rebellious letting it go. Besides, I cannot start the mower.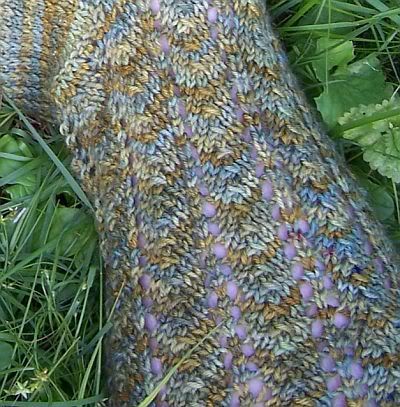 The razor shell socks are finished. They hold for me all the different flecks of green, the flecks of chlorophyllose magic that glimmers through the leaves and grasses.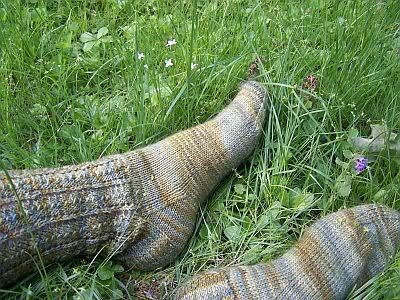 And they feel good.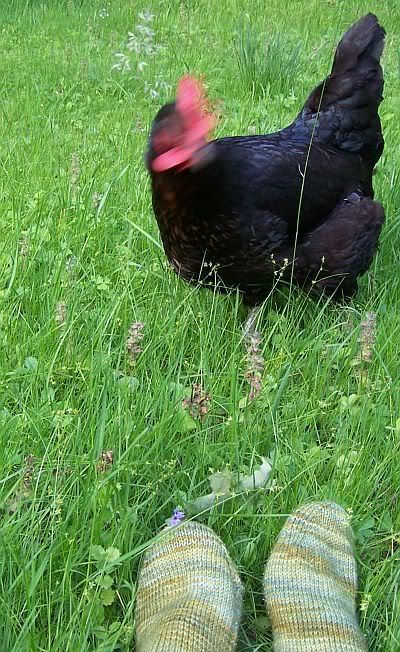 And they even turned a few heads...
Oh, and the species pictured in the biodiversity post are: scarlet tanager, hellgrammite, cahill- or mayfly...and the snake is most likely a redbelly, I'm guessing because I didn't see his head, nor did I flip him over to view his belly. He was very small so at first I thought he was a worm snake. Here is another photo that shows his markings a bit better.