Today was a busy day...full of worldly things...a "take care of business" day ...a day that didn't allow time to walk, or pause and notice the spring slowly enveloping the wood.
Days like this are hard for me. I need walking in my life..or sitting by the river... or just some time for noticing. The woods are important to me. I need to see and listen to the woods.
My walk today was no more than a trip to take the garbage out.....oh and then I carted the chicken feed from the car trunk to the storage bins near the coop.
I didn't think you would want to see pictures of THAT...so I did notice the snowdrops.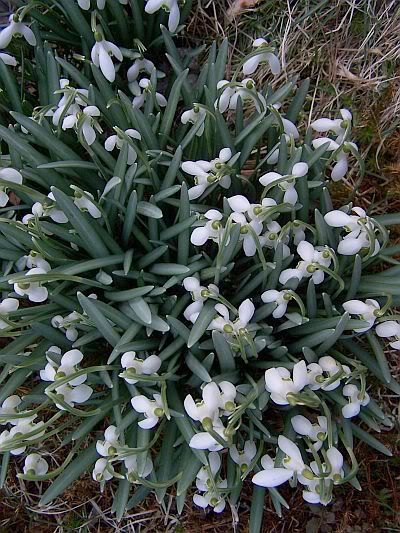 They always hang their heads...I stop and try to cheer them up. One always has to get down on the ground to see the snow drops properly...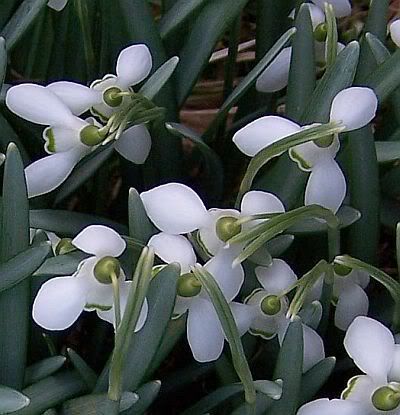 In another week or two they will be gone already. I'm glad I stopped and spent some time with them. They are always the first flower to open around here. They are brave and stoic, blooming in the snow and cold of early spring.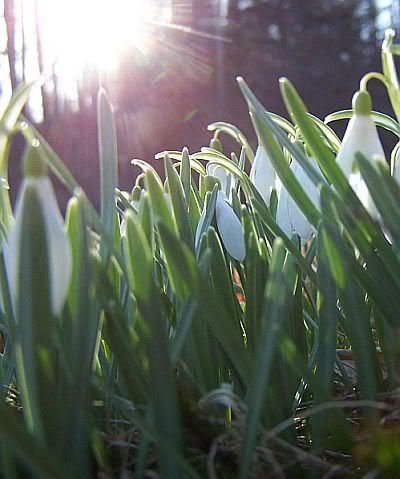 They caught the last fews rays of sun as it was heading over the mountain.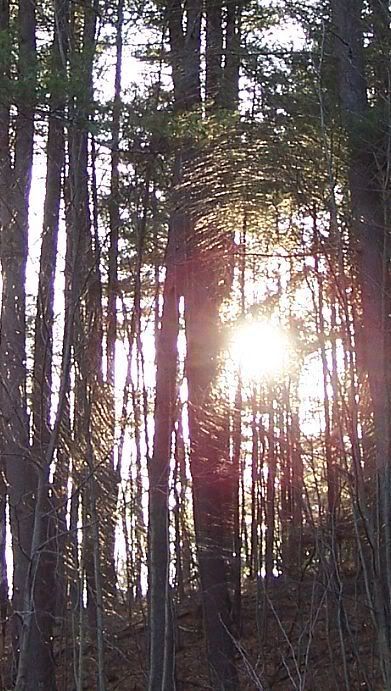 So did I.