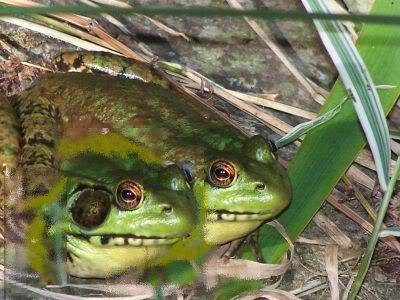 It has been a tradition in my family, to play an April foolery on unsuspecting members, that in some fashion, involves a frog.
There have been (false) frog news stories, plastic frogs (strategically placed), freak frogs, funny frogs, frogs in beer, frogs in boots (and strangely enough), frogs with beards.
As the years pass, it becomes more challenging. The mere mention of the word "frog" this early in the spring is a heads up....or two! April Fool!