Walks don't always happen on Wednesdays...I take them when I can get them, but this week, I did have a Wednesday walk. It just took me until Thursday to post about it.
I followed the turkey tracks, they point the way...
down...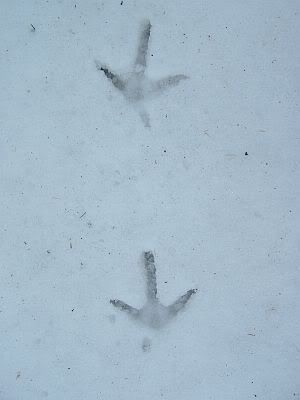 I followed the feeder streams...
down...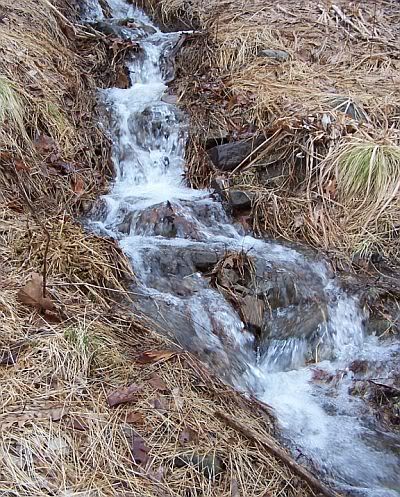 down to river...the muddy river...
full and brown, fast and high....places where I had just tracked the bobcat through the snow on Sunday, were now underwater.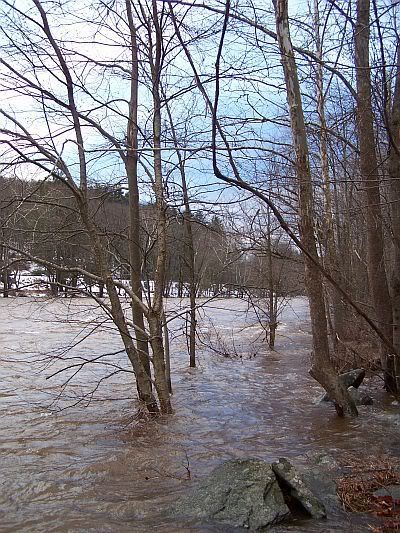 The snow pack is leaving, taking the runoff of top soil with it. The rains and melt are not careful about what they leave behind, they are hurried, urgent, rushing.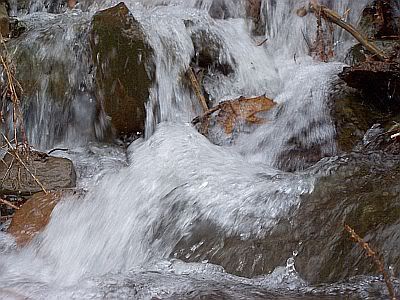 It occurs to me as I post these photographs, how quiet it is. A stark contrast to the voice of river, the stream...the shusshing of the water that gushes by is missing. The river's voice has been loud, and constant these past few days. Instead of lulling me to sleep, it wakes me. It tells me that its time to wake up...time to turn again.
The Wood thrush returned and so did the marsh marigolds. The wood thrush was one day late of breaking a record for an early return. The last time he arrived this early was 1994. I'm so happy to hear him, it will still be weeks before he comes out of the wood and shows himself.