Spinners are a generous type. We can't help sharing our stash. It is more fun that way. We like to spin samples. That is how we learn.
Cathy
recently sent me some Shetland samples. Aren't they pretty? Amazing to think that one breed offers such an assortment!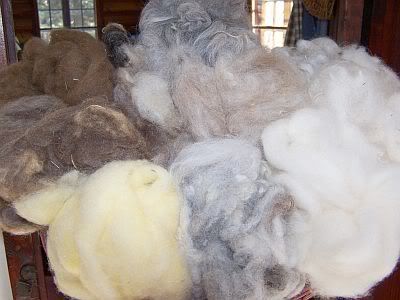 This yellow colored sample was the first fleece I picked up to spin. I noticed the tag on the sample was labeled Aurora.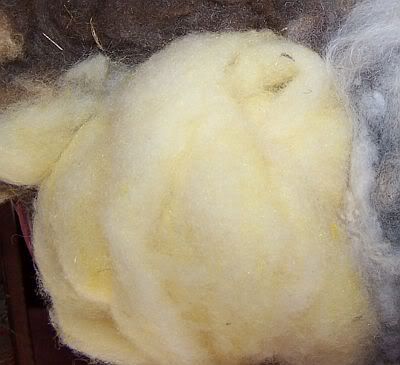 I was curious about the yellow color and wondered about it while I was spinning. Was it yellow because it was yolk, or canary stain? I couldn't remember the difference... I decided to google it.
Imagine my surprise when the first result to appear was from Leigh about her experience with Aurora!!! Sometimes the internet is such a fun place!
Aurora
one ounce
102 yards
wpi 12

My sample of Aurora was sitting on the table, and caught the sunlight ...
...eponymic perhaps??