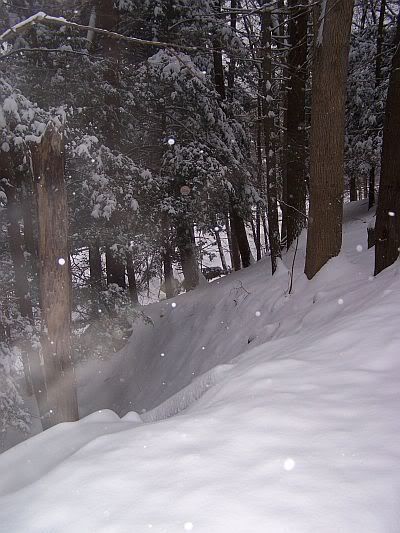 We had another snowfall over the weekend...enough to bring the shovel out. It sure was pretty.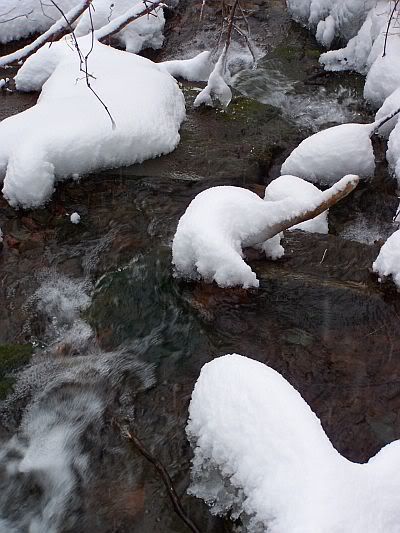 The sun came out the next day and the melt, which has already started, continues to send water from the mountain top down to the river valley.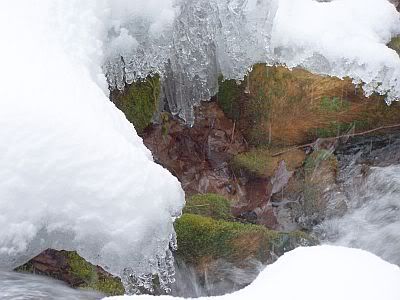 The sound of it is wonderful, the change of the season is certain now. Winter is slowing loosening it's grasp.
I've been noticing some pretty big tracks again. The woodland creatures are waking up, and they are most likely hungry.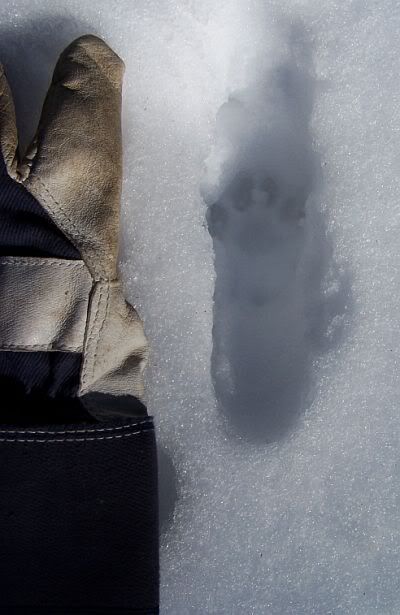 If the chickens are let out to browse, they must be let out in the mid morning hours and put away in the early afternoon...and still we take a chance.