Saw my first Redpoll ever!
There are many birding sites for the enthusiast these days...I have added a few links to my sidebar so I can keep up with things.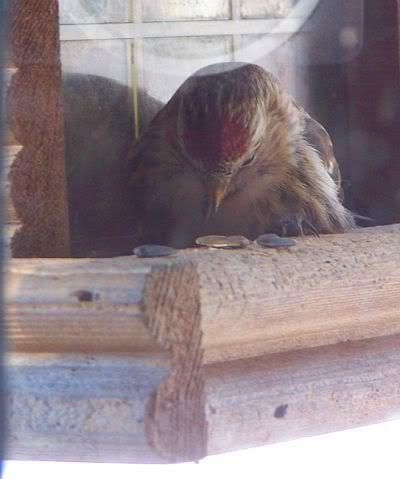 I went looking for information about the numbers of redpolls seen in Pennsylvania in the area that I live, and found this:
We are experiencing the biggest winter finch irruption since the"superflight" of 1997-1998, when many boreal finches went well beyondtheir normal ranges. The cause is the largest tree seed crop failurein a decade across more than 3200 km (2000 mi) of boreal forest fromSaskatchewan into Quebec. Today in Toronto, I had a Pine Grosbeak,Evening Grosbeaks, Common Redpolls, Pine Siskins and Purple Finchesmigrating along the shoreline of Lake Ontario. Boreal winter finchesare being reported in many areas of southern Ontario and the UnitedStates, where some species such as Pine and Evening Grosbeaks haven'tbeen seen in years. There is no telling how far south this"superflight" will go.
Unless you are a birder, you may not understand the thrill of getting to add a bird to your "life list". It made my day.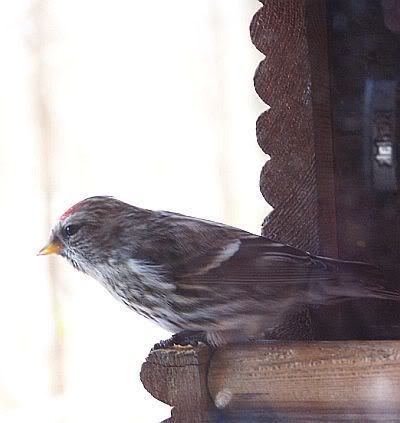 To view more data on the Redpoll numbers in PA, go here