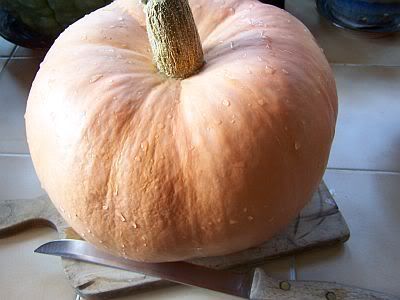 no time for the outdoors today, but I'm doing lots of walking in the kitchen. It is time to make THE PIE. I love making THE PIE. I get to use my neat little nutmeg grater...it has a handy spot to store the nutmeg!
I've been saving one of the best pumpkins for this pie. It is one of the Amish Pie Pumpkins that I grew earlier this summer. It is a beauty. It is LARGE. All the Amish Pie pumpkins were large. This would be a good pumpkin to grow to sell.
It is pretty tough to cut into this pumpkin...and remove all the nice meaty seeds...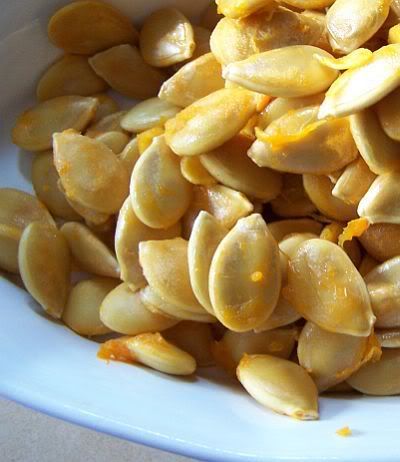 ... but once I do, I hack it into chunks that I will steam until they are soft. This takes some time, about 45 minutes...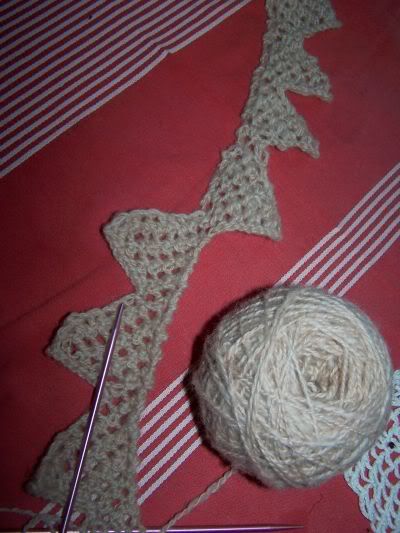 it might be a good idea to work on my border for the edge of the shawl that is still resting on the loom. I worked on a pattern that I found in Nicky Epstein's book, "knitting on the edge"....it seemed like it would be perfect, except, somewhere, I wasn't quite paying close attention, and I flipped it! Argh! The price paid for multi- tasking!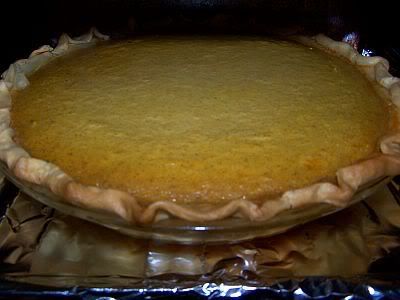 As for the pie, it is starting to smell very good right about now... I'll let you know how I like the Amish Pumpkin Pie tomorrow...