Snowberry Clearwing Hummingbird Moth- plural
Yesterday, I spent the entire day in the garden. When you spend a long time in the garden, you see life happening, up close and personal. It is beautiful. I pulled the peas (and saved the purslane for Judy's pigs). I planted carrots and turnips for fall harvesting. I saw the reason my blueberries are not turning blue.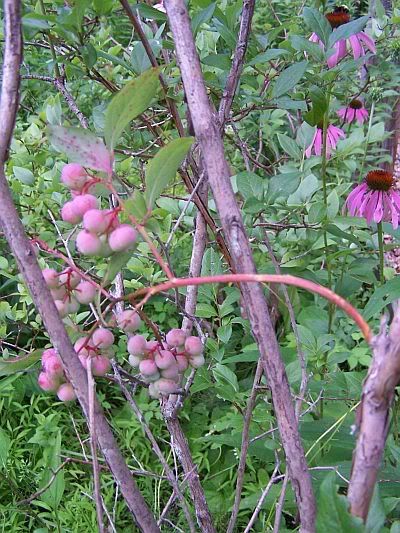 So many different birds are bringing their fledgling's to the bushes....as if to instruct them as to where they can get a readily available food source. It is no wonder I don't get to sample a ripe berry. I will have to cover them if I want any.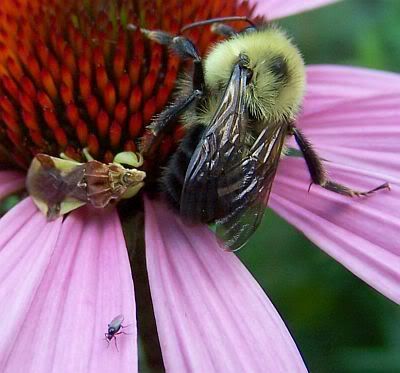 By the time I was ready to go in, the bees were already sleeping on the coneflower. I thought I would just walk over and check in on how the string beans were doing.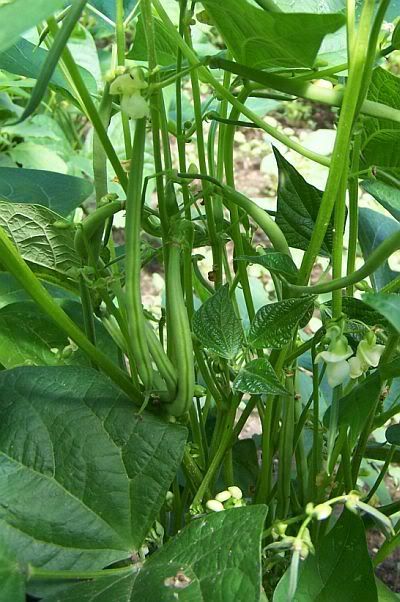 I picked beans for at least another hour. I will need to can these right away. The garden takes precedence over everything. Projects languish--suspended in time. There will be no delay in harvesting and processing a vegetable that I have nurtured to its prime. The garden rules. Let the canning begin.