Knock knock....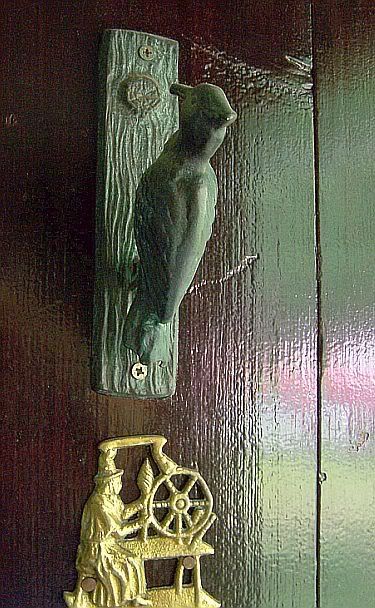 Did you stop by for a walk on Wednesday? Yea, nobody was home. It was raining anyway. I try to walk and post on Wednesday, Judy of Smatterings started it all. I think it is a good idea. I tend to walk more in the winter time, and leave the woods in summer for the bear, snakes, ticks and other critters. I miss the woods, but I have been walking down to the river and out in the garden.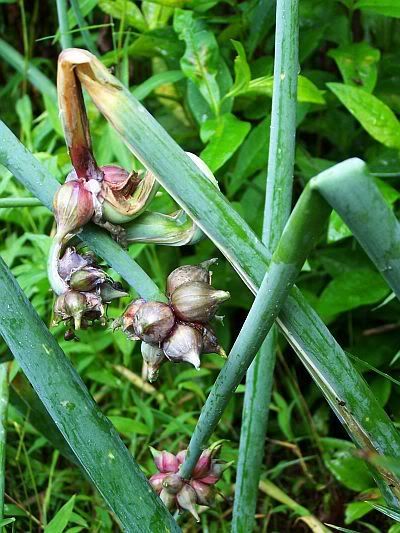 My apologies to the Bangles...
All the old onions in the field ~ they do the sand dance ~ don't ya know?
If it rains too hard ~(Oh-A-Oh)~ they're falling down like a domino...
And they break their necks ~ set their tops ~ soon the bulblets start to grow...
They waste no time ~ (Oh-A-Oh)~ set their root ~ then they multiply.
All the plants near the growing space say: ~(Onion-Onion-OOO-AAA-Onion)~ "Walk like an Egyptian..."
I cannot help but sing this song when the Egyptian Walking Onions fall over. I think my variety is of the Catawissa Strain, believed to have originated near Catawissa, PA. They are sometimes called tree onions. They are such fun. And don't they look great in a bouquet?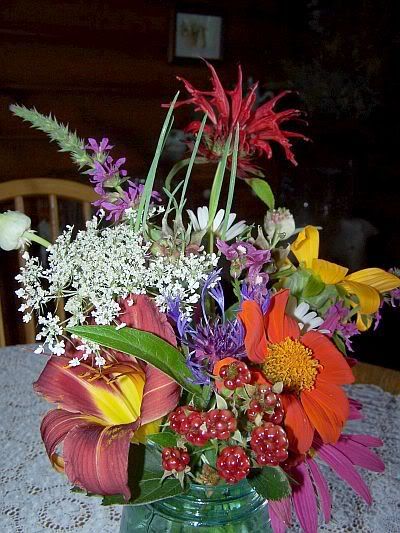 The onions I picked today will soon be walking their way to Judy (heads up Judy, they are ready now!)
Lorraine has nominated me as a Rockin' Girl Blogger! Thanks Lorraine! Since Meresey likes to rock out to Big Rock Candy Mountain she is my first nominee...(see Meresey, you are not the only dork! I too admit to dorkdum!)
now I'm off to walk down to the Post Office.... Line your feet astreet, bend your back ~ Shift your arm, then you pull a clock!